Hospital Care Is Significant Portion Of Health Care Spending For Consumers
By Consumers for Quality Care, on August 6, 2018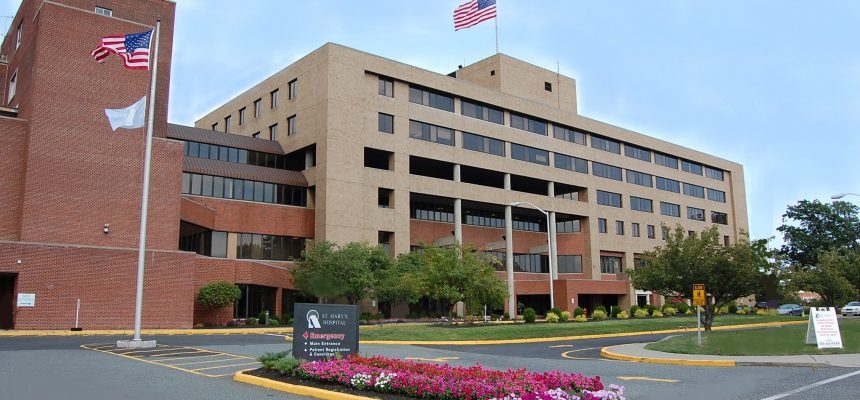 High hospital prices have been a strain on the American health care system, Axios reports. Ever-increasing hospital spending has a major impact on consumers.
CMS data shows that hospital care costs more than $3,300 per capita, roughly three times that of prescription drug spending.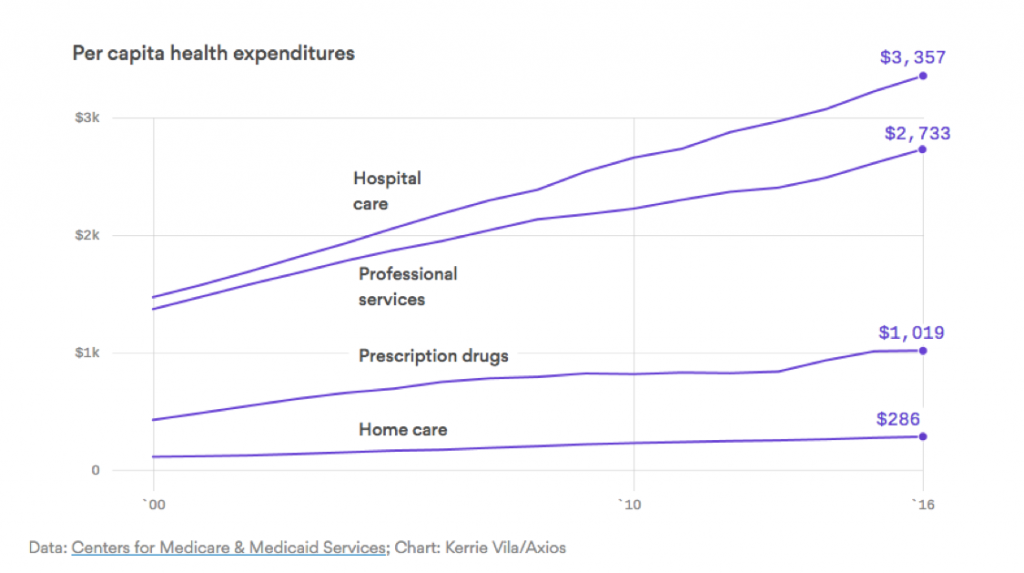 Chart by Axios
In total, hospital and doctor services account for about half of all health care spending.
For consumers, a single hospital stay can quickly rack up a 5-figure bill; the average hospital stay costs close to $11,000, according to data by the Healthcare Cost and Utilization Project and reported by Business Insider.
Costs vary depending on the consumer's ailment. Hospitalizations for childbirths are some of the most common and relatively least expensive, averaging around $3,600 stay. Heart and lung conditions tend to cost the most; cardiac and circulatory congenital anomalies average $63,460 per stay.
Data shows that hospital prices are on the rise, albeit slowly.
Ed Fishbough, a spokesperson at for-profit chain HCA Healthcare, said hospital pricing has been under pressure. Over the past five years, the company's prices have "increased an average of approximately 2.5% annually."
However, as Axios reporter Bob Herman points out, "slow growth of high prices still leaves high prices."
Yet, hospitals have so far largely escaped public scrutiny.
Axios reached out to 27 hospital systems that have some of the highest charges in the country, according to federal data. None said they would follow drug companies' symbolic gestures and delay, freeze or lower their prices.
Consumers are increasingly worried by the burden of health care costs. In a recent survey, CQC found that consumers are more concerned with health care costs, than they are with the costs associated with retirement, higher education, housing, and childcare.