More States Around The Country Address Surprise Billing
By
Consumers For Quality Care,
on
March 20, 2019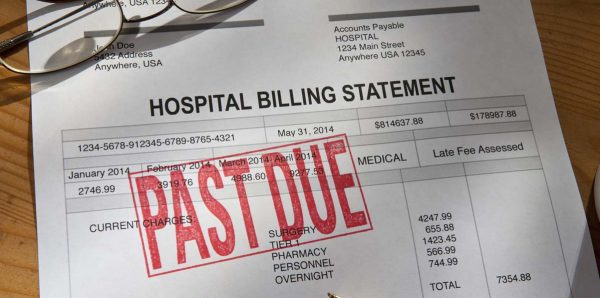 As surprise medical bills cause headaches for consumers around the country, some states have ramped up efforts to protect consumers. Consumers for Quality Care has reported on changes lawmakers are pursuing in
Arizona
,
California
, and other states to address the practice of balance and surprise billing. Now, lawmakers in Washington and Nevada are addressing the issue. In Washington, the state House passed a bill to end surprise billing with a bipartisan, overwhelming majority, according to the
Associated Press
.
The bill removes patients from billing disputes between the health insurers and hospitals or doctors, and it prohibits an out-of-network provider or facility to balance bill a patient for emergency services. Under the measure, patients also must not be balance billed for nonemergency health care services at an in-network hospital or facility if the services include surgical or ancillary services and are provided by an out-of-network provider.
The bill is under consideration in the Washington state Senate. Nevada's chairman of the Health and Human Services Committee, Assemblyman Mike Sprinkle (D-NV) has requested legislation to eliminate balance billing. Likewise, Governor Steve Sisolak (D-NV) has named surprise billing as one of his health care priorities, according to the
Las Vegas Sun
. Nevada already has protections for consumers on Medicare and Medicaid plans. It is illegal for Nevadans to receive balance bills under the following circumstances:
"If you have Medicare and a provider who accepts Medicare assignment; if you have Medicaid and your provider has an agreement with Medicaid; and if your doctor or facility has a contract with your health plan and is billing you more than that contract allows."