MS Doctor Denied Cancer Treatment
By Consumers For Quality Care, on June 10, 2019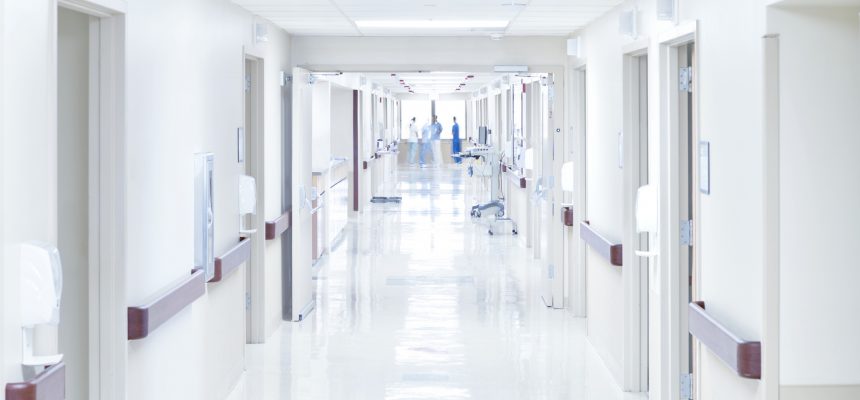 Bryan and Lauren Hierlmeier did not expect to stay forever in Mississippi when they moved to the state for Bryan's residency at the University of Mississippi Medical Center (UMMC). The couple fell in love with the state and Bryan ultimately decided to accept a job as a cardiac anesthesiologist at the hospital, according to the Clarion Ledger.
In March, Bryan began to experience migraines. Strong, active and usually healthy, the couple did not think too much of the headaches at first. But after a fourth migraine kept Bryan awake all night, Lauren decided it was time to take him to the hospital.
After a CAT scan and an MRI, Bryan was diagnosed with brain cancer. The Hierlmeiers were worried, but believed Bryan was strong enough to come out the other side of the disease. Within a day, Bryan was in a gown at the hospital preparing to undergo brain surgery. UMMC radiology oncologists suggested radiation and proton therapy to fight the tumor.
They were excited about the treatment, Lauren said. Then came the denial.
As an employee of UMMC, the Hierlmeiers receive their insurance, a plan administered through Blue Cross & Blue Shield of Mississippi, through the state. Physicians laud proton therapy's ability to limit damage to healthy tissues while treating tumors. Nevertheless, the insurer denied the treatment, calling it unnecessary and experimental. Lauren says she believes their insurance is denying the treatment because it is more expensive than other options.
"It's hard to sit on the phone with these people who just look at a piece of paper and stamp it and go on to the next case. You don't know Bryan," Lauren said. "…If you're by yourself and you don't have someone to speak and fight on your behalf, you cave to the insurance company and you're (putting) your money in their pocket. I hate to say it, but it's true."
Lauren says she has also reached out to state officials, to no avail. Her uncle, John Lauro, is a New York-based attorney and former federal prosecutor. Lauro says if Bryan's case ultimately received a final denial, the family will file a lawsuit against the insurance company.
"This is no longer a question of judgement because the science and medicine have moved so quickly in favor of proton therapy when healthy brain cells could be affected," Lauro said. "… It's just dollars and cents when insurance companies deny the claims."
For the time being, the Hierlmeiers are borrowing money from family to pay for Bryan's treatment at M.D. Anderson in Houston. They estimate that the treatment will cost around $150,000 out-of-pocket.
Bryan Hierlmeier moved to Mississippi and decided to practice medicine here because he loves Mississippians and he loves treating them, his wife said.

Lauren said it's sad that a man who has dedicated himself to treating Mississippians was denied a cancer a treatment, in part, through the state of Mississippi. 
Despite their frustrations, the Hierlmeiers remain positive in their outlook for Bryan's recovery.