Consumers for Quality Care – CMS: Medicaid and CHIP Letter
By Consumers for Quality Care, on November 3, 2022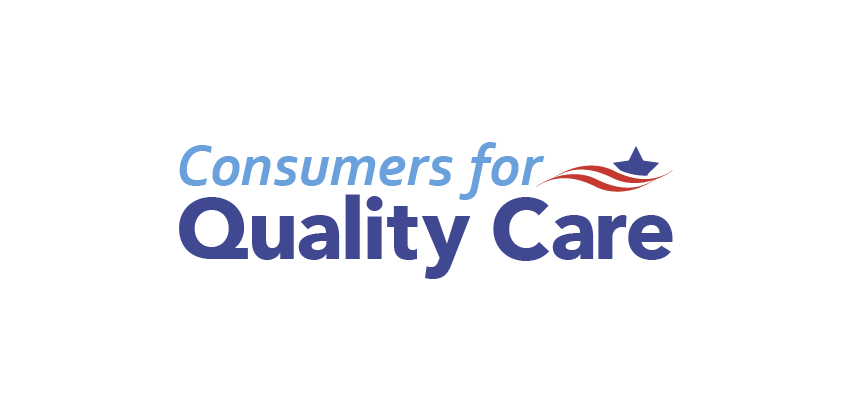 November 3, 2022
Chiquita Brooks-LaSure
Administrator, Centers for Medicare & Medicaid Services
Hubert H. Humphrey Building
200 Independence Avenue, S.W., Room 445-G
Washington, D.C. 20201
Dear Administrator Brooks-LaSure:
Consumers for Quality Care (CQC) is a coalition of advocates, former policymakers, and 31 patient and consumer advocacy organizations committed to providing a voice for patients in the health care debate. We are writing to voice our support for the Centers for Medicare and Medicaid Services' (CMS) proposed rule to streamline and simplify applications, enrollment, and renewals for Medicaid and the Children's Health Insurance Program (CHIP).
According to recent CQC research, almost 75% of voters are at least very concerned with health care costs, ranking higher than concerns about housing, childcare, and college costs. While CHIP and Medicaid help make quality health care more affordable for millions of children, older adults and low-income individuals, far too many of the most vulnerable Americans remain uninsured and struggle to navigate the enrollment process.
CQC applauds CMS for taking action to ease administrative burdens and make it easier for eligible people to access and retain affordable, quality health coverage by easing the Medicaid and CHIP application and enrollment processes. Additionally, recognizing that ensuring access to care for our nation's children is especially paramount, the proposed rule will eliminate critical access barriers for CHIP enrollees by prohibiting premium lock-out periods, waiting periods, and benefit limitations. Together, these efforts will alleviate health care cost concerns and ensure eligible individuals can access the coverage they deserve.
CQC also supports CMS's proposal to improve the Medicaid and CHIP renewal process, helping to ensure participants retain the coverage they need. Relatively small changes to the process, such as eliminating required in-person interviews and using prepopulated renewal forms, will dramatically improve access to insurance coverage for consumers across the country.
As CMS recognizes, administrative barriers often unintentionally create obstacles to eligibility and access to CHIP and Medicaid. Because of this, we are pleased the proposed rule will create necessary guidance to provide clear timeframes for applicants to inquire about their eligibility. CQC also supports the long overdue update to recordkeeping regulations that will help address inconsistent practices and eliminate administrative errors.
CQC appreciates CMS's ongoing commitment to ensuring all Americans can access quality and affordable health care, and we applaud the proposed rule to streamline eligibility and enrollment for CHIP and Medicaid-eligible consumers. Addressing barriers to access is crucial to alleviating growing concerns around health care costs for individuals.
Sincerely,
Hon. Donna M. Christensen, M.D.
Board Member, Consumers for Quality Care
Jim Manley
Board Member, Consumers for Quality Care
Jason Resendez
Board Member, Consumers for Quality Care
Mary Smith
Board Member, Consumers for Quality Care