Consumers for Quality Care Welcomes 2023 Health Insurance Standards from HHS
By Consumers for Quality Care, on April 29, 2022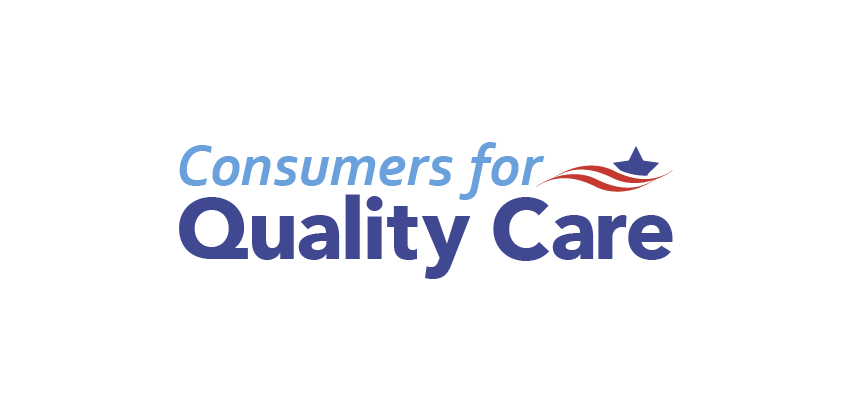 FOR IMMEDIATE RELEASE
April 29, 2022
Contact:
press@consumers4qualitycare.org

Consumers for Quality Care Welcomes 2023 Health Insurance Standards from HHS
WASHINGTON – CQC applauds the U.S. Department of Health and Human Services (HHS) for finalizing new standards for insurance plans that will make it easier for Americans to choose health coverage, increase health equity, and improve access to providers in 2023.
"We commend the Biden-Harris administration for taking new and important steps to strengthen the quality of coverage, reduce the high deductibles and coinsurance that people pay, and remove discrimination in care," said CQC's Board of Directors.
"Choosing the right health insurance coverage can be complicated and this policy includes changes to standardize health plans and make it easier for Americans to shop for better insurance coverage that fits their needs. Standardized plans can be a tool for improving health equity, as they help simplify plan choice and usage for consumers while improving value for enrollees, allowing for apples-to-apples comparisons of plan premiums, networks, and quality. Standardized options also help consumers more easily identify plans with discriminatory benefit designs that target individuals with certain health conditions or disabilities by leaving them with substantial out-of-pocket costs.
"We also welcome the initiatives in this policy to ensure that more people have timely access to more medical providers, including specialists, in their area. In addition, the collection of data on telehealth services holds promise for the future expansion of this vital point of care. While the Health Department is clearly focused on prioritizing better patient care in this announcement, we hope that in the future they take action to reduce the added costs to consumers at the pharmacy counter caused by copay accumulator programs," the board concluded.
In 2021, CQC partnered with researchers from Georgetown University's McCourt School of Public Policy to conduct research into Standardized Plans. The product of this research, the Advocate's Guide to Standardized Health Plans, is a useful tool to guide consumer advocates and other stakeholders in plan design that improves the consumer experience.
###
ABOUT
Consumers for Quality Care (CQC) is a coalition of advocates and former policymakers working to provide a voice for patients in the health care debate as they demand better care. CQC is led by a board of directors that includes the Honorable Donna Christensen, physician and former Member of Congress; Jim Manley, former senior advisor to Senators Edward Kennedy and Harry Reid; Jason Resendez, community advocate and health care strategist; and Mary L. Smith, former head of Indian Health Service.