CQC Launches Consumer Education Efforts During Health Literacy Month
By Consumers for Quality Care, on October 2, 2018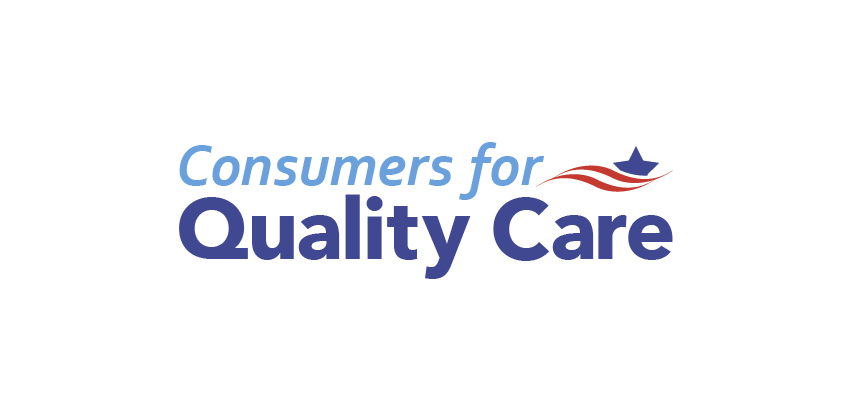 WASHINGTON – October is Health Literacy Month. To support the goal of increasing consumers' understanding of their health care, Consumers for Quality Care (CQC) is launching an effort to help health care consumers become more aware of insurance policies and billing procedures that can inflate costs. CQC, a coalition of advocates and former policymakers working to provide a voice for patients in the health care debate as they demand better care, today launched www.consumers4qualitycare.org/healthliteracy with information on aspects of health care coverage that can needlessly add costs to consumers' care, and tips on how to address them.
"A recent CQC survey revealed that Americans are more concerned about paying for health care than they are about other major life costs like retirement, college, housing or child care," said Jason Resendez, a CQC board member and executive director of the LatinosAgainstAlzheimer's Coalition. "It is often difficult to know what to look for when trying to avoid increased costs due to changes in insurance policies. It's our hope that these resources will help consumers become more health care literate so that they better understand loopholes in their coverage and avoid needless additional health care costs."
CQC has prepared a checklist that can be downloaded, printed or shared highlighting some insurance policies and billing procedures that can inflate costs and identifying a few ways to mitigate some of these issues. These include:
Surprise Medical Bills: Studies show that more than half of Americans say they have received a medical bill in the past year for a cost they thought was covered by their health insurance. Many of these surprise bills result from "balance billing" for treatment at in-network facilities by out-of-network providers, while others result from a lack of customer understanding of complex health benefits and opaque pricing.
What You Can Do: Understand what your insurance will and will not cover, be diligent in reviewing bills and explanations of benefits for errors and report them, and support state and federal legislation aimed at helping consumers avoid surprise medical bills.
Emergency Department Policies: Some insurers are instituting policies that would force policy-holders to pay for an emergency room visit if they later deem it a non-emergency, meaning patients will likely delay or go without emergency care rather than risk getting a surprise medical bill.
What You Can Do: Note which insurance companies are implementing this policy and in which states. If you select a policy with this plan in place and encounter issues with emergency department coverage, many of the affected states have established hotlines through their insurance commissioners to file complaints.
Accumulator Adjustment Programs: Patients are increasingly having a difficult time taking advantage of cost-sharing coupons that help them afford their prescription drugs. In some cases, plans are no longer counting the coupons towards patients' deductible or cap on total out-of-pocket costs.
What You Can Do: If you currently use a coupon to help pay for your prescription drugs and have a choice of insurance plans, you should contact your insurer or the human resources department at your employer to find out if you will face any restrictions.
CQC is led by a board of directors that includes the Honorable Donna Christensen, physician and former Member of Congress; Jim Manley, former senior advisor to Senators Edward Kennedy and Harry Reid; Scott Mulhauser, founder of Aperture Strategies and former senior advisor to the Senate Finance Committee and Vice President Joe Biden; and Jason Resendez, Executive Director of the LatinosAgainstAlzheimer's Network and Coalition.
To learn more about Consumers for Quality Care and the issues consumers are experiencing, visit www.consumers4qualitycare.org.