CQC Nonprofit Hospital Scorecard: Pennsylvania Nonprofit Hospitals Earn a #HospitalFail
By Consumers for Quality Care, on June 15, 2022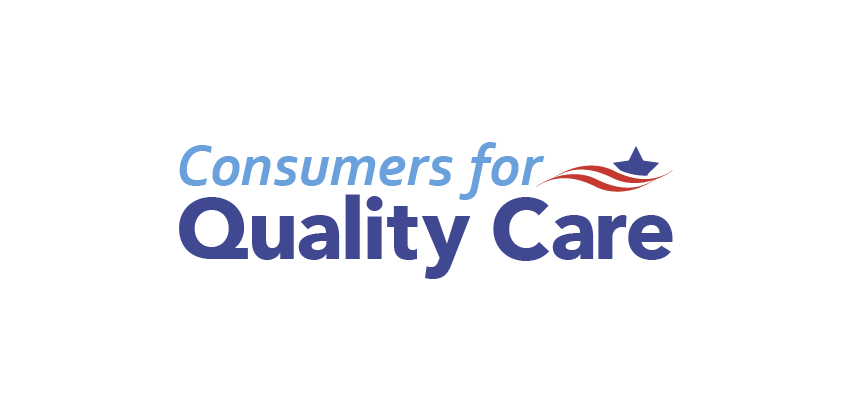 FOR IMMEDIATE RELEASE
JUNE 15, 2022
Contact: Press@Consumers4QualityCare.org
CQC Nonprofit Hospital Scorecard: Pennsylvania Nonprofit Hospitals Earn a #HospitalFail
WASHINGTON – Despite being tax-exempt, nonprofit hospitals around the country are engaging in practices that put profits over patients. Recent findings from reports from John Hopkins University, PatientRightsAdvocate.org, and Lown Institute reveal Pennsylvania nonprofit hospital practices that are at odds with what the public expects from charitable hospitals, including charging out-of-control hospital prices and soaring patient costs.
In a statement, Consumers for Quality Care (CQC) said: "In Pennsylvania, nonprofit hospitals must uphold their end of the bargain when it comes to serving their communities. Despite qualifying for millions in tax breaks and having obligations under the law to provide charity care, nonprofit hospitals across the state are raking in record profits while providing less charity care and community investment than they are reaping in tax exemptions. Hospitals are also failing to comply with federal price transparency rules, preventing Pennsylvanians from being able to shop smart. These nonprofit hospitals must be held accountable and put people first to serve all Pennsylvanians."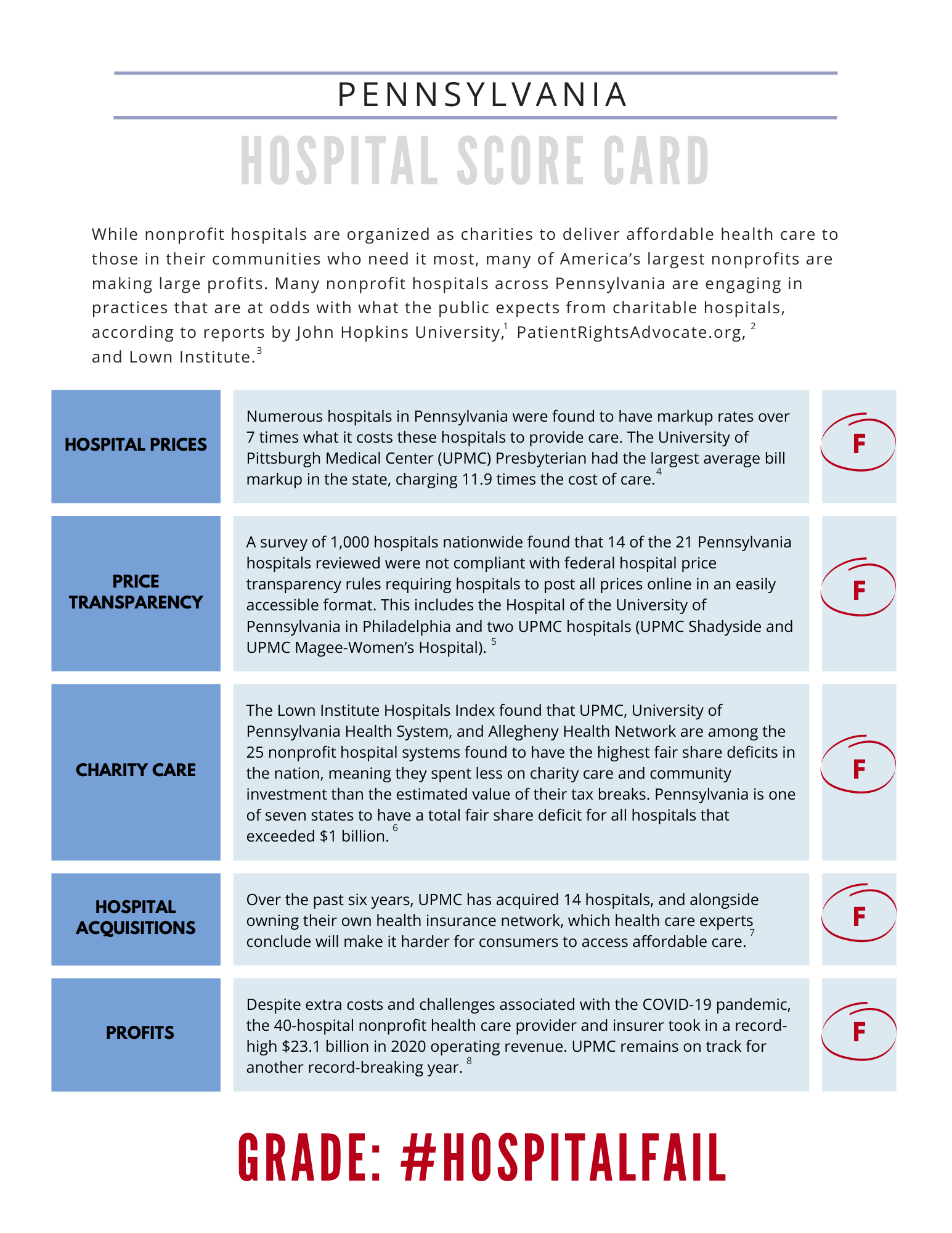 Visit CQC's Nonprofit Hospital Scorecards here.
ABOUT
Consumers for Quality Care (CQC) is a coalition of advocates and former policymakers working to provide a voice for patients in the health care debate as they demand better care. CQC is led by a board of directors that includes the Honorable Donna Christensen, physician and former Member of Congress; Jim Manley, former senior advisor to Senators Edward Kennedy and Harry Reid; Jason Resendez, community advocate and health care strategist; and Mary L. Smith, former head of Indian Health Service.
###