Private Equity-owned Physician Staffing Group Joins Hospitals In Pattern Of Suing Patients
By Consumers For Quality Care, on December 6, 2019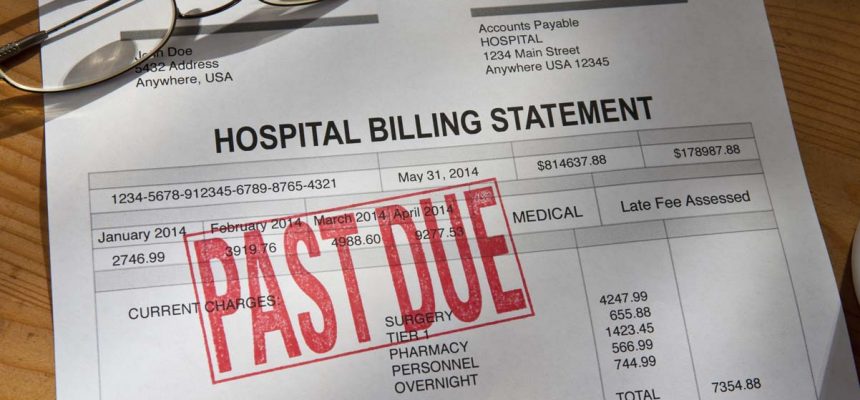 A private equity-owned physician staffing group has sued more than 4,800 patients since 2017 over unpaid medical bills, according to a new report by Pro Publica.
The case against Brooks is one of more than 4,800 lawsuits Southeastern has filed against patients in Shelby County General Sessions Court since 2017. In the first six months of this year, Southeastern filed more lawsuits than local hospitals Methodist Le Bonheur Healthcare, Baptist and Regional One combined.
Over the last few years, many hospitals have increasingly begun to sue patients over unpaid medical bills. But Southeastern is unique because it is a physician staffing firm that contracts with doctors in multiple hospitals in Tennessee. Southeastern is also owned by a private equity firm.
TeamHealth is owned by the Blackstone Group, a private equity firm. In 2017, Blackstone acquired TeamHealth and its subsidiary Southeastern in a $6.1 billion deal. It was just one in a growing number of large private equity investments in health care in the last decade.
By nature, private equity companies are focused on finding efficiencies and making businesses more profitable, but as some experts point out, that mission can create a tension when it comes to private equity owning health care providers.
"There is this tension between being a health care provider and doing what's best for their care … and being a profit-maximizing firm that aggressively goes after patients," said Brian Shearer, legal director for Justice Catalyst Law, a New York-based social justice nonprofit, though he added that he wasn't aware of any lawsuits by providers like Southeastern.
Ultimately, when faced with "additional questions" from news organizations after initial reports, Southeastern said they would end their practice of suing patients.
But late last week, faced with additional questions by the news organizations, the company reversed course, issuing a statement saying it would no longer sue patients and wouldn't pursue the lawsuits it has already filed. "It's difficult to ensure that only patients with a strong ability to pay are ultimately impacted, so we've decided to eliminate it," a TeamHealth spokesman said.