Study Finds U.S. Minorities Experiencing High Rates of COVID-Related Discrimination
By Consumers for Quality Care, on March 23, 2022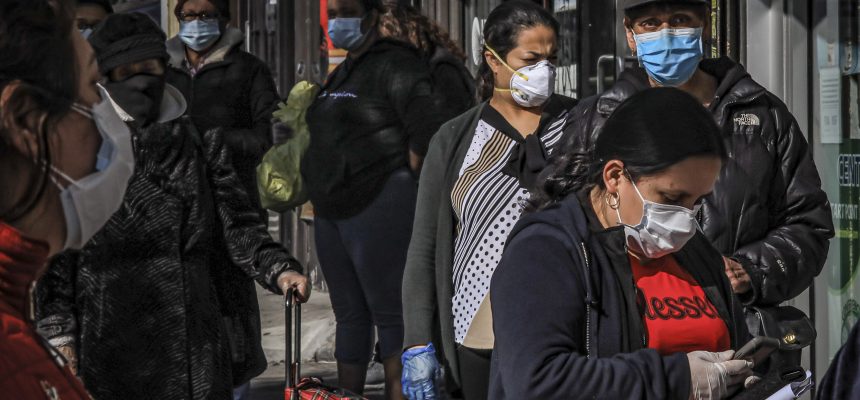 A new study from the National Institute on Minority Health and Health Disparities, a division of the National Institutes of Health (NIH), found people who belong to racial and ethnic minority groups reported experiencing COVID-19 related discrimination far more often than white people during the pandemic. The New York Times covered the study.
Researchers found that members of minority groups were more likely to report instances of being harassed or threatened, or of finding themselves in situations in which other people treated them as though they might be carrying the disease. People of Asian ethnicity reported the highest rates of being taunted by racist comments and name-calling related to COVID-19.
Members of other major racial and ethnic groups—including American Indian/Alaska Natives, Black, Hawaiian and Pacific Islanders, Latinos, and multiracial people—also said they had faced discrimination, and that they had seen people acting afraid of them.
"While we expected to see that discrimination was prevalent, it was way more prevalent than previously estimated—and double the prior estimates for Asian Americans," said Paula D. Strassle, the paper's lead author, who is a staff scientist at the Institute.
Overall, 22 percent of those surveyed reported experiencing COVID-19-related discriminatory behavior, and 43 percent said people had behaved as though they were afraid of them.
"We need to be mindful of the additional effects that occur during a pandemic, beyond the infection and the health crisis," Strassle said.
As people of color continue to experience disproportionate effects of the COVID-19 pandemic, CQC urges lawmakers and researchers to examine the numerous disparities in our health care system, including the effects of discrimination on mental health and people's willingness to seek care.