Surgical Assistants Can Often Lead To Surprise Medical Bills
By Consumers For Quality Care, on September 8, 2020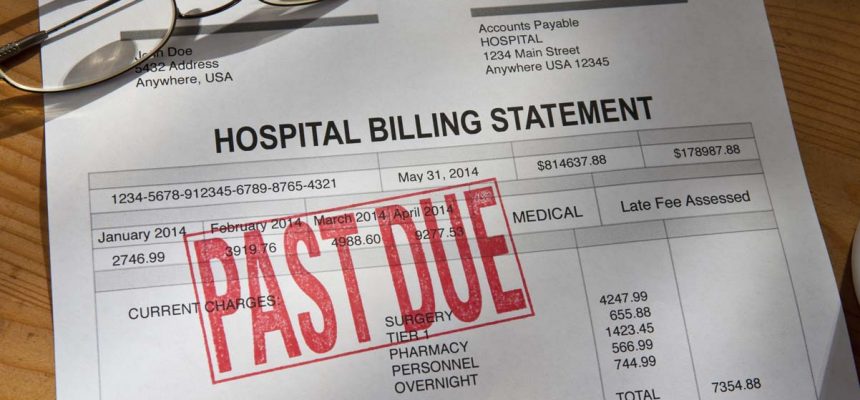 Kaiser Health News reports on one Colorado family's experience with a growing trend in health care: surprise medical bills as a result of third-party surgical assistants.
Following a knee surgery, Izzy Benasso and her father received a letter from the surgical assistant letting them know that he had been "present" at her surgery. The letter ultimately served to inform them that he was out-of-network and to lay the groundwork for a medical bill for his services.
Prior to her surgery, her father, Steve Benasso, confirmed that the hospital, the surgeon, and the clinic were all in his health plan's network.
"We were pretty conscious going into it," he said.
After the Benassos paid a small portion of the surgery bill, however, they received a separate bill from the surgical assistant for $1,167.
According to a spokesperson, neither the surgeon nor the assistant work directly for the hospital. Therefore, it's up to the surgeon to preauthorize both the assistant and any payment.
Health experts say that approximately 25% of surgical assistants are not employed by hospitals, instead working as independent contractors – which can be a lucrative line of work.
The private equity business models include keeping such helpers out-of-network so they can bill patients for larger amounts than they could negotiate from insurance companies.
Surgical assistants, though, argue that many insurance companies don't want to contract with them.
A recent study out of the University of Michigan found that one in five insured patients undergoing surgery with in-network doctors and at in-network facilities still get a surprise medical bill – of which, 37% come from surgical assistants.
Once Steve realized that the assistant was likely out-of-network, he responded to the letter saying that they had "no intention of paying the bill." However, the Benasso's insurer ultimately decided that the bill was appropriate since the assistant was out-of-network. Their insurer applied it to the Benasso's deductible.
Health experts warn that patients should ask their surgeons before surgery if an assistant will be involved, and whether they are in-network.