Woman Receives Big Surprise Bill From Doctor Who Didn't Even Perform Her Surgery
By Consumers For Quality Care, on April 1, 2021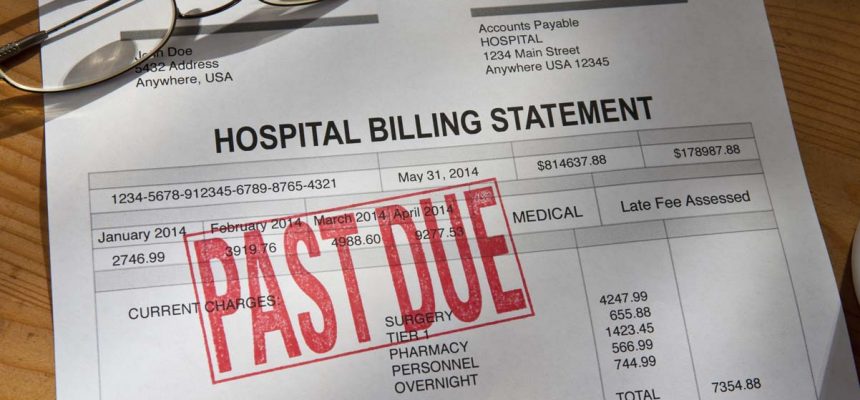 According to WISN-TV, when Damia Causey of Milwaukee needed a parathyroidectomy last year, she set up a meeting with the facility's financial estimator to get an idea of what she would have to pay with her insurance. They gave her an estimate of $1,100, so she decided to go ahead with the procedure.
"I received my initial bill, which was only about $1,100," Causey said. "I'm like, OK, that's not too bad. Then came December, the beginning of January, I received an adjusted bill."
The adjusted bill was $8,523, pushing her total bill to nearly $10,000, all of which would have to be paid out-of-pocket.
Causey's insurance company tracked down the cause of the price difference. Apparently, there was a second doctor in the room not covered by her insurance who Causey did not even know would be there.
"From my understanding, they played no role. The way the insurance described it to me, this person did not complete my surgery," she said.
Because the insurance company caught it, the bill fell on Causey's shoulders. Her Facebook post about the matter received so much attention that the hospital reached out to her to reconcile the bill.
"There is often another surgeon who assists during a surgical procedure. This person is referred to as the Assistant Surgeon. The billing issue was with the insurer and it has been resolved," said Holly Botsford, spokeswoman for Medical College of Wisconsin, where the second doctor worked.
"I would hope that it wouldn't be a common practice, however, I can see how it can easily slip through the cracks and how this can happen to people," Causey said of Botsford's response. "Unfortunately, there are a lot of businesses who will take advantage and we know that health care in our country is a business first."