70-Year-Old Gets $1 Million Hospital Bill After Surviving Coronavirus
By Consumers For Quality Care, on June 23, 2020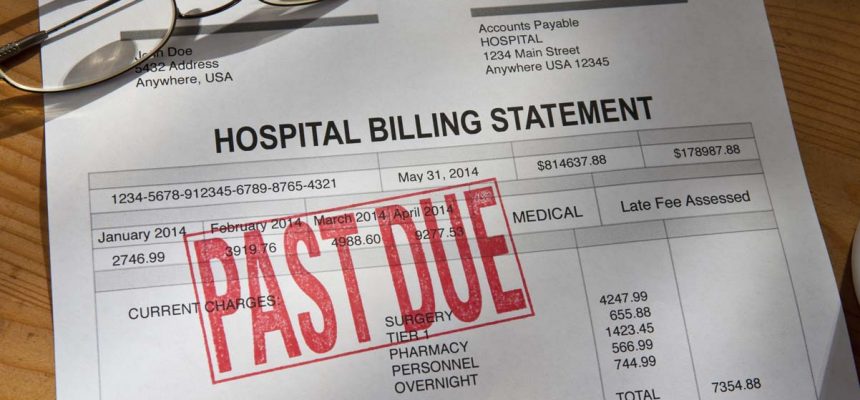 Michael Flor of Seattle is the longest-hospitalized COVID-19 patient, spending a staggering two months in the hospital fighting the virus.
As the Seattle Times reported, Flor, like many COVID-19 survivors, is facing a new challenge after his battle with the virus: the hospital bill. When Flor first opened it, he could not believe his eyes. The hospital had charged him $1.1 million for his stay.
"I opened it and said 'holy [bleep]!'" Flor says.
The bill is technically an explanation of charges, and Flor will likely not have to pay the vast majority of it, if he pays anything at all.
The Guardian columnist Ross Barkan wrote about how Flor's bill is just one of many that highlight the problems with medical billing practices in the United States.
Janet Mendez, a 33-year-old New York woman who also nearly died from coronavirus soon found herself drowning in bill after bill when she got home from her hospital stay.
First, a bill for $31,165, the New York Times reported. Then an invoice for an absurd $401,885.57, though the hospital, Mount Sinai Morningside, said it would reduce the bill by $326,851.63 as a "financial assistance benefit." That still left a tab of more than $75,000.
As Barkan points out, even though federal funding has been designated for the vast majority of medical bills Americans incur from COVID-19, people like Mendez and Flor are still being billed, all while some hospitals have received billions in bailout funds.
For Mendez, one way this happened was a loophole in the federal money to cover coronavirus costs which allows doctors to bill patients directly. Those doctors charged Mendez between $300 and $1,800 per day for her treatment.
Even though patients like Flor and Mendez are covered through insurance, they can still incur big costs through co-payments, deductibles, and their share of the bill, showing more needs to be done to protect patients from these big bills.