Health Literacy – What Consumers Should Keep Top of Mind About Their Health Coverage During Open Enrollment
During open enrollment which runs from Nov. 1 to Dec. 15, 2020, Consumers for Quality Care (CQC) is working to educate consumers about the Health Care Horrors they need to be on the lookout now and throughout the year.
CQC sponsored a survey, conducted by Morning Consult, to find out just how well consumers understand what their health insurance covers. What we found is frightening. Only 51% of respondents say they understand very well what their insurance covers for the most common of medical events – a routine doctor visit. That number drops precipitously as we explore other types of insurance uses.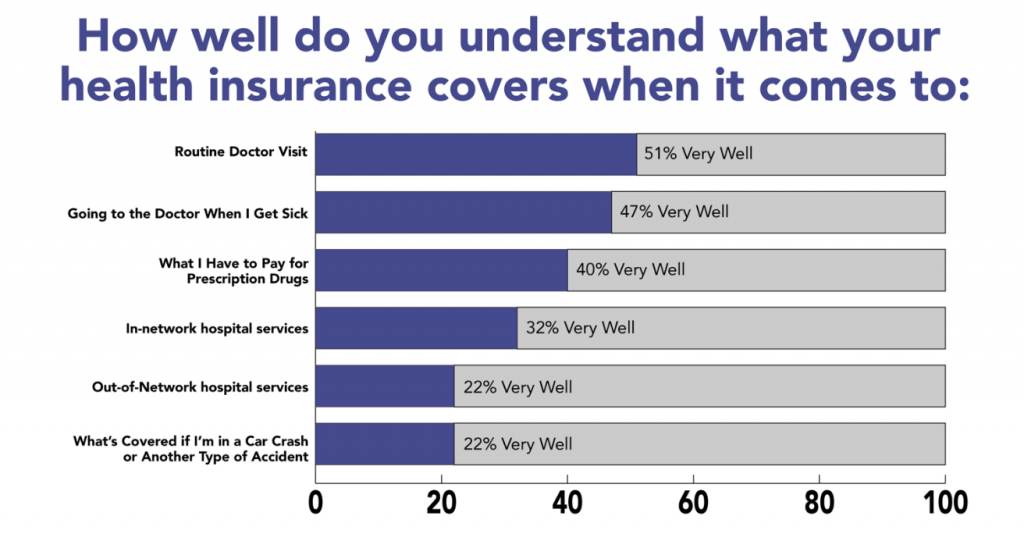 Understanding what your health insurance covers is essential to avoiding major pitfalls that can cost patients money. Past CQC research tells us that Americans are acutely worried about paying for health care, even more than they worry about costs associated with retirement, college, housing or childcare. In fact, two-thirds of respondents say they'd be willing to pay a few more dollars in health insurance premiums if it meant their co-pays and deductibles were more affordable and predictable.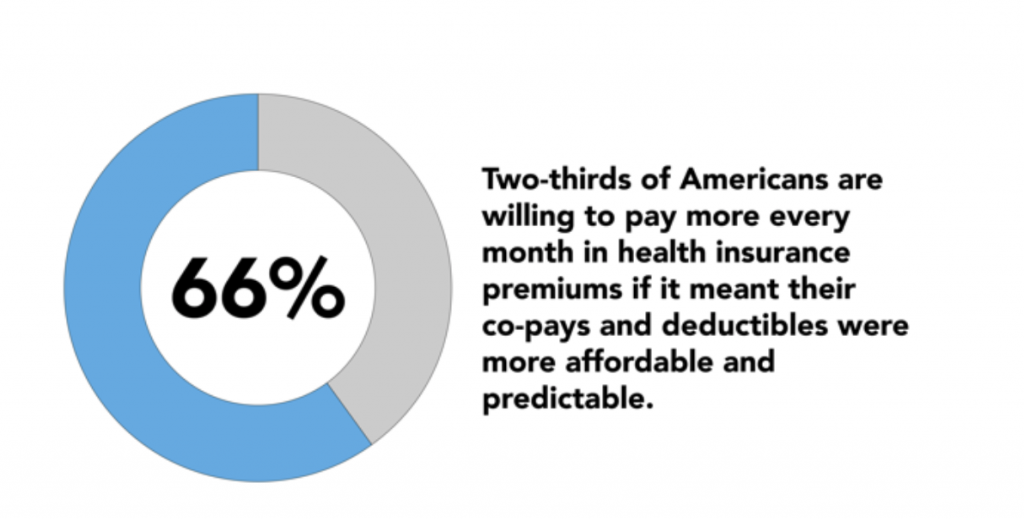 During open enrollment, CQC is educating consumers to help them understand insurer policies and procedures to watch out for during open enrollment and throughout the year, like surprise medical bills, short-term limited-duration insurance (STLDI) plans and insurer programs that prevent copay coupons from counting towards patients' deductibles.
Whether your health insurance is through your employer, Healthcare.gov, Medicare or another source, open enrollment season is upon us, marking the one opportunity you have each year to review and change your coverage. Here are three issues you should be on the lookout for now and throughout the year:
Surprise Medical Bills
Hospital care is the single largest component of national health care spending. We expect that our health care premiums will cover most of our hospital costs, but according to the CQC survey, at least 35% of voters say they or a loved one has received a surprise medical bill.
Many surprise hospital bills result from "balance billing" for treatment at in-network facilities by out-of-network providers. Others result from a lack of customer understanding of complex health benefits and opaque pricing, and still others are a result of billing errors. According to other recent research conducted by Ipsos for CQC, 75% of Americans think medical bills are confusing to understand.
The CQC survey shows that people are willing to take action when they receive a surprise bill – 54% say that they call their insurance or provider to correct the potential error or learn more about the charge. But even more consumers strongly agree that their insurers (58%) and health providers (56%) should provide them with clearer information so that they do not receive a surprise medical bill in the first place.
What You Can Do: Medical bills often contain mistakes, so it's important to review bills and insurance "Explanation of Benefits" closely to ensure you received the specific services, procedures and supplies charged. It's also very important to watch out for out-of-network providers serving at in-network facilities. Hospitals aren't under any obligation to tell consumers what insurance an Emergency Department doctor accepts, so it is in your best interest to ask if you are able.
Consumers should also do their best to understand pricing and what they are responsible for in advance of having procedures performed. Unless it is an emergency situation, do as much research into pricing ahead of time and determine your share of the bill. By demanding this transparency prior to your procedure, you'll be able to make a more informed decision about how you will cover your costs. Finally, more and more states are passing consumer protections against surprise medical bills and Congress is debating legislation that would address this problem at the federal level. You can signal your support for these bills aimed at reducing health care costs and helping consumers avoid unexpected bills.
Short-Term Limited Duration Health Insurance
STLDI plans are exempt from many Affordable Care Act (ACA) requirements and can exclude coverage for preexisting conditions – including conditions an individual did not know they had or were not aware required medical intervention, have dollar value limits on covered services, are not required to cover preventive services, and have a host of other substantial risks for consumers. Last year, the Trump administration issued a rule expanding the maximum period for which STLDI plans can be offered, causing these barebones plans to proliferate.
Allowing these plans to continue for 12 months or longer places people in these plans with significant financial risk, and Ipsos/CQC research found that 64% of Americans prefer policies that require all health plans to cover essential health benefits over policies that ban plans that charge more based on sex, health status and age, or deny pre-existing conditions.
What You Can Do: Short-term limited duration plans are passing unanticipated costs along to consumers and leaving patients who thought they had coverage without a safety net when serious medical issues arise. While barebones STLDI plans may appear less expensive, we urge consumers to steer clear of these plans that can leave patients with large surprise bills for uncovered care. These policies can be complex, but it is important for health care consumers to read the fine print and consider their options carefully.
Accumulator Adjustment Programs
Many Americans, particularly those with chronic diseases, rely on medicines to manage their conditions. With copay adjustment – or accumulator adjustment – programs, insurers no longer allow drug cost sharing coupons to count towards patients' deductibles or caps on total out-of-pocket costs. For some patients, their coupons run out before the end of the year—leaving them with unexpected amounts they can't afford to pay when they try to fill a prescription at the pharmacy.
Earlier this year, the Centers for Medicare & Medicaid Services (CMS) limited accumulator adjustments to only those medications for which a generic drug is available. However, the Trump administration has announced it will not enforce this decision, meaning that more patients will find themselves exploring options like taking their medication every other day, going into credit card debt paying co-pays for medications that were previously affordable using co-pay assistance, or halting taking needed medications altogether.
What You Can Do: A 2018 survey of large, multistate employers showed that 17% had a copay accumulator program already in place and revealed that 56% were considering them for 2019 or 2020. If you currently use a coupon to help pay for your prescription drugs and have a choice of insurance plans, you should contact your insurer or the human resources department at your employer to find out if you will face any restrictions. If your plan limits your ability to use a coupon to help pay for your prescription medications, you should file an appeal with your insurance company and speak up about how harmful accumulator adjustment programs can be by contacting your state insurance commissioner.
Voters are fed up with the lack of transparency and the lack of certainty around costs. The vast majority – 87% – agree that insurance should work like insurance again and actually cover people when they get sick. See the Topline Survey to learn more about what frustrates consumers about their health care and industry and legislative solutions they believe can help.