A Backyard Trip Results In Sling With A 900% Markup For CA Woman
By Consumers For Quality Care, on September 18, 2019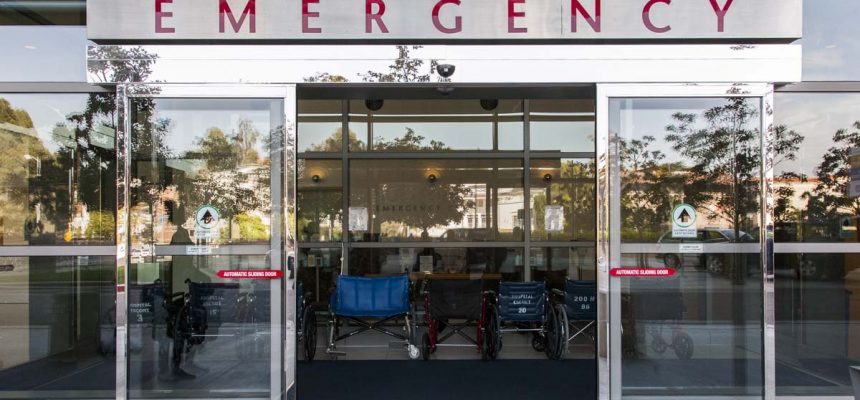 After tripping over a hose in her backyard, Cathy Birker-Hake made her way to Providence St. Joseph Medical Center in Burbank, CA. The fall dislocated Birker-Hake's shoulder. Emergency room physicians reset it and gave her a sling to keep her arm in place while it healed, according to the Los Angeles Times.
"It was one of those really stupid accidents," she told me, still embarrassed to have needed urgent medical care for such a trivial mishap.
When Providence St. Joseph Medical Center sent Birker-Hake her bill, the hospital charged $6,223 for two ER visits. Oscar Health, her insurer, covered roughly $4,400 of the bill. Birker-Hake settled the rest and thought that would be the end of it.
Then, a bill for $200 arrived from a company called Breg, which supplied the cloth sling she was given for her shoulder.
Birker-Hake was surprised, to say the least, that the sling she'd been given at the hospital would carry a $200 price tag — especially after she'd already coughed up about $1,800 of her own money to add to the $4,400 paid by her insurer.

And that doesn't include the nearly $1,500 she pays in annual insurance premiums.
Shocked by the price, Birker-Hake logged on to Amazon to see the prices there. Identical-looking slings were listed for around $15 on the site, making Breg's charge a roughly 900% markup from what she could have purchased online.
Birker-Hake appealed the charge with her insurance company, who investigated and admitted that the charge from Breg "qualifies as a surprise bill." Oscar offered to cover $5.86 of the $200 charge.
"Six bucks?" Birker-Hake told me. "I mean, really?"

Now she's wondering what to do. "It's a piece of fabric with a shoulder strap and a belt," she said. "Two hundred dollars seems pretty unreasonable."
Research from the Organization for Economic Development and Cooperation found that the average American faces over $10,000 a year in medical costs. Consumers often pay much less out-of-pocket because of insurance coverage. Still, health care spending per-person is about twice as much in the U.S. as it is in comparable countries. Inflated prices, like for Birker-Hake's sling, help illustrate how this comes to be.
"In general, we pay higher prices for everything — drugs, supplies, hospital services, physician services," said Lawrence Casalino, a professor of healthcare policy and research at Weill Cornell Medical College.