Americans Rack Up $45B Worth Of Medical Debt In Collections
By Consumers For Quality Care, on October 5, 2020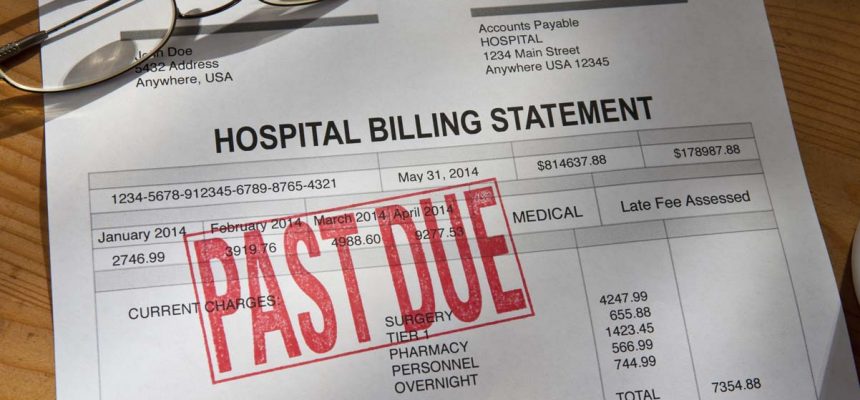 Medical debt continues to pile up for millions of unemployed Americans who lost their health insurance as a result of the coronavirus pandemic, reports USA Today.
Cathy Munzer, a single mother, lost her jobs as a yoga and fitness instructor at two Manhattan gyms due to the virus. Her medical bills are now in collections after she was treated for kidney stones in an emergency room. She decided to get health coverage through a local insurance company, but the out-of-pocket costs have only grown her medical debt further.
"This is going to bankrupt me. My biggest fear is depleting my savings," says Munzer, 53, who's also been putting off oral surgery because her insurance won't cover it. "What happens when unemployment runs out? How will I survive?"
A study of 20 million Americans found that they have a total of $45 billion of medical debt in collections, which averages to about $2,200 of debt per person.
Experts say that medical debt has risen over 3% since the start of the pandemic and is up 7% from last year. Colleen McCreary, chief people officer at Credit Karma, says it's only expected to rise.
"This is a lot of money when you consider nearly half of Americans don't have $400 saved in case of an emergency," says McCreary. "What's worse, this number is expected to rise in the coming months as Americans begin sorting out their finances in the aftermath of the pandemic."
A separate study showed that 56% of adults in the U.S. have had medical debt sent to collections. A quarter of medical debt is attributed to hospitalizations. Meanwhile, two-thirds of people who file for bankruptcy cite medical issues as the reason.
The best way to avoid having medical debt sent to collections is to engage with your medical provider and insurance company. Many consumers don't know that they can negotiate a payment plan for their debt.
Once an account goes to collections, however, a consumer should verify that the bill is legitimate to avoid scammers. If there are errors with the bill, consumers should dispute it or contact their medical provider and insurance company to resolve the issue. Experts say that collection agencies are sometimes willing to offer a repayment plan or accept a reduced payment.
Medical debt sent to collections can sometimes affect a consumer's credit score. There's a 180-day waiting period before unpaid medical debt appears on a consumer's credit report. If sent to collections, medical debt may negatively impact your score and can remain on a report for up to seven years.
Lastly, there are options for paying off medical debt. The most common solution is negotiating a payment plan with your medical provider. Other options include financial assistance programs offered by hospitals, tapping into home equity, or taking out a medical loan.
For consumers who have lost health insurance after losing their job, there are options for purchasing another plan, including electing to take COBRA coverage.