Anthem Tells Woman Oncologist Is In Network, Then Reverses Course
By Consumers for Quality Care, on May 30, 2018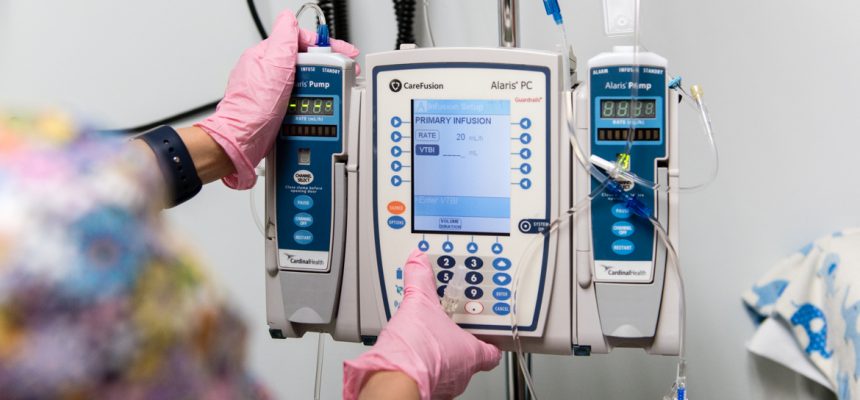 Photo by Heidi de Marco/KHN
Tammy Oliver was diagnosed with Stage IV cancer in 2015. Her doctors told her there was not much they could do, but she started new medications and hoped for a miracle, WTHR reports. The injection Oliver started receiving was around $9,000 a month.
Tammy Oliver and her husband Pastor Brent Oliver had switched insurance plans that year and he worried whether his wife's doctors would be in network. Oliver contacted their insurer, Anthem, who said the doctor's office was in fact in network. Then, he received a call from Tammy's doctor's office:
"Their office called and said, 'You're aware that your insurance company…we are not in-network with them?'" the staff person told him.

"No. I already checked that out…you are," Pastor Oliver responded.

She confirmed, "No…you're not."

Brent Oliver replied, "They (Anthem Insurance Staff) said you are!"
The Olivers went back and forth with Anthem and the doctor's office. Anthem admitted it made a mistake in originally stating that Tammy's doctor was in network. Anthem said the Olivers owed $9,500 for the injection and visit.
"That's not what your website said, that's not what our representative told me," Pastor Oliver said. "There's no question they told me wrong"
Anthem has continued to refuse the nearly $10,000 bill, despite originally telling the Olivers they would be covered. Oliver continues to appeal the bill. The Olivers have since opted out of the Anthem plan and are now insured by a plan that covers their chosen oncologist.
In the end, the Olivers were fortunate, as Anthem agreed to pay the claim and Tammy's latest scans showed no cancer. Regrettably, many consumers are not so lucky.