Anthem Under Scrutiny For New Anesthesia Policy
By Consumers for Quality Care, on February 26, 2018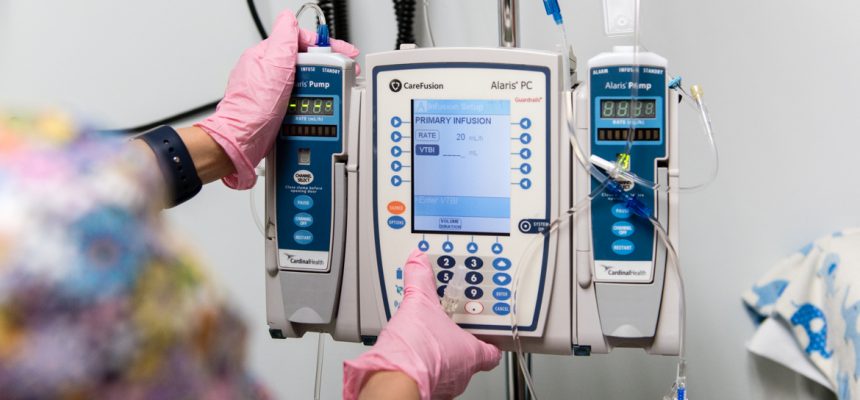 Photo by Heidi de Marco/KHN
In a recent letter to eye surgeons, Anthem introduced a new anesthesia policy, writing that they do not find that, in most cases, an anesthesiologist or nurse anesthetist is medically necessary for procedures. This means that surgeons preforming cataract surgery may soon have to monitor their patient's anesthesia at the same time.
The policy change could be wide reaching. The National Eye Institute reports that nearly half of Americans have had cataracts or cataract surgery by the time they reach their 80s.
In response, the California Medical Association has lodged a complaint with state regulators. Other anesthesiologists and ophthalmologists have written the insurance company asking that the policy be rescinded, Kaiser Health News reports.
"The presence of anesthesia personnel is one of the key ingredients in the patient safety and effectiveness of cataract surgery today," said Dr. David Glasser, an ophthalmologist in Columbia, Md., who is secretary for federal affairs at the American Academy of Ophthalmology, a professional group for eye physicians and surgeons. "An ophthalmologist cannot administer conscious sedation and monitor the patient and do cataract surgery at the same time."
Anthem's new guidance says that monitored anesthesia care is only necessary in certain situations, such as when the patient is under 18 or suffering from dementia. Surgeons disagree with the insurer, saying they would not feel comfortable performing the surgery without the assistance of an anesthesiologist.
"I wouldn't even consider doing a cataract surgery without an anesthesiologist or nurse anesthetist in the room," said Dr. David Aizuss, an eye surgeon who is president-elect of the California Medical Association. "If you're working inside the eye it's a very confined space, and if the patient gets agitated and starts moving around you have to get the equipment out of the eye very quickly."
Patient advocates are raising concerns for what the change could mean for patient safety.
"If you're putting a knife in my eye, that's not routine for me," said Leah Binder, president and CEO of the Leapfrog Group, a nonprofit organization that advocates for improved safety and quality at hospitals. Noting that anesthesiologists and nurse anesthetists were pioneers in the patient safety movement, she said there are better ways for Anthem to save money than shutting them out of the operating room.
While hospitals and practitioners wait for clarification on the policy change, at least one practice has begun asking patients coming in for cataract surgery to pay $400 out-of-pocket upfront to cover anesthesia services that may not be covered by Anthem.
The insurer has defended its policy change, saying that patients' anesthesia needs vary and so should its coverage. Medicare currently covers anesthesia for cataract surgery.