Bachelor Party Hangover Results In $12K Surprise Bill For CO Man
By Consumers For Quality Care, on September 26, 2019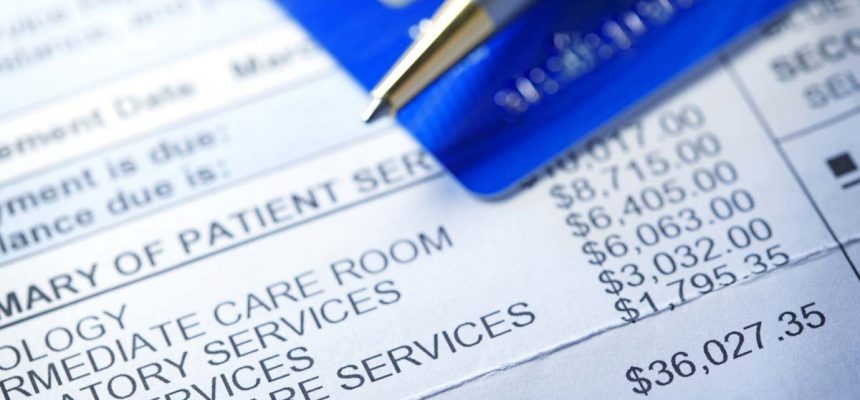 Cameron Fischer woke up the day before his wedding with an intense hangover. Fischer had spent the night before celebrating his bachelor party. As the day went on, the hangover persisted. Fischer's fiancé urged him to leave their rehearsal dinner and go to the emergency room to get fluids, NPR reports.
"I couldn't keep anything down," Fischer says. "I just felt miserable."
Under other circumstances, Fischer could have headed to an urgent care facility. But at 7 p.m. on a Saturday, none were open. Instead, Fischer headed towards a freestanding ER affiliated with HealthONE North Suburban Medical Center, in the Denver suburb of Thornton.
In the mostly-empty ER, Fischer explained the situation to the medical staff. A nurse gave Fischer two bags of saline and a dose of the anti-nausea medication Zofran. Fischer says his blood was drawn, but that he wasn't told what tests they would run. He was out of the ER in 45 minutes, leaving in better shape for the next day's nuptials.
A few weeks later, Fischer received a bill from the freestanding ER. At $12,460, the cost of care was more than double that of their wedding. The bill included a $7,644 facility fee. Fischer's emergency room trip was coded as a 4, which is supposed to designate an emergency room visit of "moderate to high complexity" of care.
"There are no limitations on the facility fees that they can charge," says Adam Fox, director of strategic engagement for the Colorado Consumer Health Initiative, a nonprofit consumer advocacy group. "The facility fee for over $7,000 is simply obscene," Fox says.
Additionally, the bill included a $500 charge for a complete blood count and $1,300 for a complete metabolic panel. Both are routine tests that can be run at the doctor's office for $20 and $31 respectively, according to NPR. The bill also listed a $970 charge for a drug test, despite the fact that Fischer told the staff he does not use drugs and did not agree the test.
"When you look at the bill, obviously the prices are astronomical," Fischer says. "But it was also the work that was performed without my authorization that was pretty frustrating."
Representatives from HealthONE said that their prices are higher than other providers because they are staffed by board-certified emergency physicians and have to treat everyone that comes to the facility, regardless of their ability to pay.
Others, however, suggest that there is more to freestanding ER's astronomical prices than a necessity to offset the cost of caring for lower-income patients.
"It's because they've figured out that they can get away with it," says Vivian Ho, an economist with the Baker Institute for Public Policy at Rice University in Houston.
While other states have moved to ban them, freestanding ERs are thriving in Colorado. The state has more than 50. Data suggests that freestanding ERs are profit generators, built primarily in high-income areas. While Colorado licenses freestanding ERs as "community clinics and emergency centers," data from the Colorado Health Institute found that only eight are located in rural areas. All of these were still located near affluent ski resorts.
The negotiated rate between the ER and Fischer's insurance company brought the bill down to $4,694. The insurer paid a portion, leaving Fischer responsible for $2,593. While it's far from the original $12,000 charge, Fischer still says it is more than he can afford to pay.
"That's quite the expensive bachelor party," Fischer says.