Boat Accident Results In Over $165K In Surprise Bills
By Consumers For Quality Care, on May 15, 2019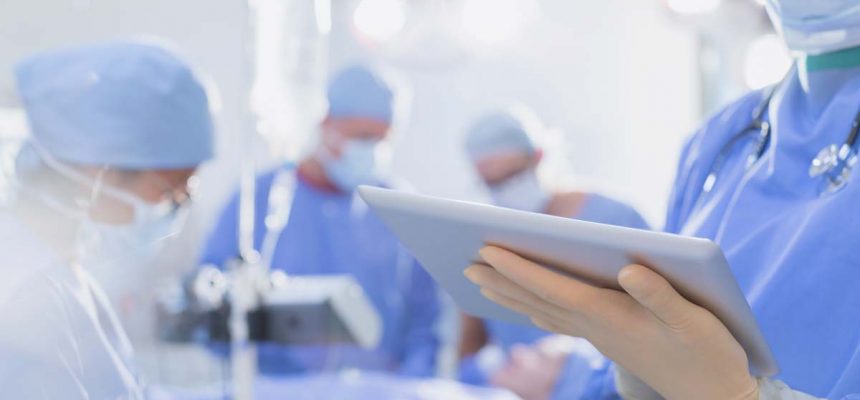 Bob Ensor was cleaning a sailboat when the boom swung violently and hit him in the face, Kaiser Health News reports. Ensor was taken by ambulance to Riverview Medical Center near his Middletown, N.J. home. At the hospital, X-rays revealed he had broken his nose and several bones in his left eye socket. Ensor was admitted to the hospital, which was in his network, and scheduled for surgery.
Before surgery the next day, Ensor was introduced to a second plastic surgeon, who he was told will be assisting in the operation. The 90-minute surgery went well, realigning his facial bones and temporarily sewing the left eye shut so the eye socket could heal. For the next six weeks, Ensor recovered without complication.
Then, the bills started to arrive. First, a collections agency called to ask Ensor how he planned to pay for the $71,729 bill for the assistant plastic surgeon, which his insurer denied because the surgeon was not in-network. Then, Ensor received a bill for his main plastic surgeon. His insurance said he too was out-of-network. This bill came in for close to $96,000.
"The hospital knew these doctors were out-of-network and didn't bother to tell us," said his wife, Linda Ensor, noting they faced more than $167,000 in charges. "We were panicked."
Like anesthesiologists, plastic surgeons are often out-of-network providers. Analysis from Johns Hopkins Bloomberg
School of Public Health found that plastic and maxillofacial surgeons bill out-of-network at a higher rate than any of the other 50 specialties they examined, around 23 percent of the time.
That leaves patients like Ensor, whose care requires plastic or maxillofacial surgery, extremely vulnerable.
Because plastic surgeons' practices often focus on elective surgeries that are paid out-of-pocket by patients, like nose reshaping and breast augmentation, they have more freedom to stay out-of-network.
"Fortunately for some plastic surgeons with alternative revenue streams, they don't need to participate with insurance companies," said Dr. Gregory Greco, the board vice president for health policy and advocacy of the American Society of Plastic Surgeons, who has a solo practice in New Jersey and Manhattan.
This can cause patients, like Ensor, to receive large surprise bills when they thought that they would be otherwise covered. Data from New York's Department of Financial Services shows that the most common kind of bill reviewed in its arbitration process were bills from out-of-network plastic surgeons in emergency situations. Consumers should always check whether their plastic surgeon is in-network and if their care necessitates a specialist.
Luckily for the Ensors, the sailing club stepped in to take up his case with the out-of-network plastic surgeons. Since sailing club members were required to volunteer on work projects to keep membership costs in check, the club's insurer agreed to cover the accident as a workers' compensation case. It paid 100% of the outstanding bill.