CA Mother Fights Nearly $899K Medical Bill
By Consumers For Quality Care, on November 6, 2019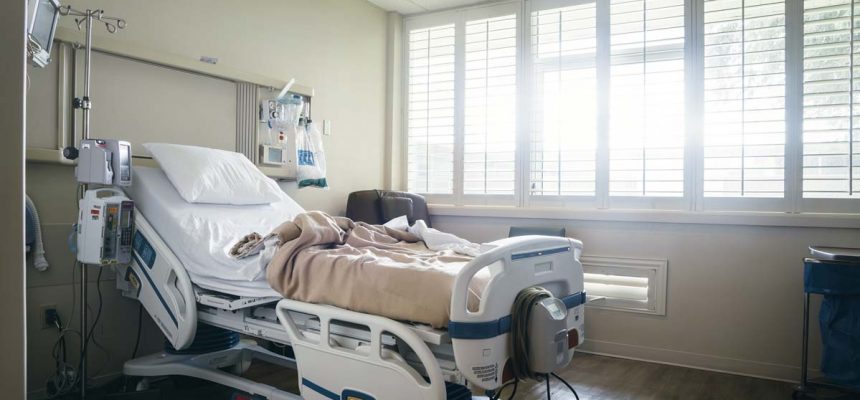 Lauren Bard's daughter, Sadie, made a dramatic entrance when she was born in September 2018. At just 26 months, she weighed under a pound and a half. Sadie was rushed to the neonatal intensive care unit (NICU) and Bard was treated for her own severe pregnancy related issues, ProPublica reports.
Three days after her daughter's birth, Bard called Anthem Blue Cross, which administers her employer- based health insurance through Dignity Health, to enroll her daughter in her plan. The insurer and the billing department at the University of California, Irvine Medical Center, where Sadie was born, assured Bard that her daughter would be covered by the policy. Bard, who works as a nurse herself, knew that the medical costs for her daughter's premature birth would be high. Even still, Bard could never have expected what was to come:
Bard opened the hospital bill this month and her body went numb. In bold block letters it said, "AMOUNT DUE: $898,984.57."
After having called her insurer from the hospital, Bard believed she had done everything she needed to enroll her daughter in her health care plan. But, when she called Anthem Blue Cross, she learned that was not the case. The insurer, like many, requires employees to enroll newborns for benefits on their website within 31 days. Bard hadn't done so, incorrectly believing that her phone call meant her daughter was covered.
Instead, Bard had spent most of those 31 days in the hospital, both admitted herself and visiting her daughter. Battling a number of complications connected to her premature birth, Sadie was at points given a 50-50 chance of survival.
Roughly a week after the 31-day deadline passed, UC Irvine's billing department told Bard they were having issues getting the claims for Sadie, who was still in the NICU, processed by Anthem. Bard called the benefits department at Dignity. Only then did she learn that Sadie was not enrolled in her coverage. Dignity told Bard that the deadline had passed and there was nothing they could do.
The benefits representatives told her information about the 31-day rule was in the documents she received when she was hired. It didn't matter that it was six years earlier, long before she dreamed of having Sadie, she said. The representative also told her it wasn't just Dignity's decision, the Internal Revenue Service wouldn't allow them to add the baby to the plan.
Bard appealed the bills. Dignity is a religious organization whose mission follows the "healing ministry of Jesus" and boasts a marketing motto of "Hello humankindness." Surely, she thought, they would be understanding of her situation. Bard pleaded her case with Dignity representatives and begged them to find a way to fix the issue, which had been an honest mistake during an incredibly stressful time.
Under Dignity's plan, Bard could have two written appeals. She got nowhere with either of them. "IRS regulations and plan provisions preclude us from making an enrollment exception," Dignity wrote in its Nov. 30, 2018, response to her first appeal.
With her second appeal denied too, Bard tried to see if a publicly funded insurance plan might be able to cover the bills that were now coming in. She had no idea how she would pay for the costs of Sadie's multiple surgeries and 105-day hospital stay on her own. Bard and Sadie's father, Nathan Benton, considered delaying their wedding so he wouldn't be legally tied to the bills as well.
"I'll either work the rest of my life or file for bankruptcy," she said.
Bard returned to work, riddled with anxiety over the debt and fear of losing her home while battling postpartum depression. She beat herself up over making the error enrolling Sadie. The bill was so large that even if she paid $100 a month on a payment plan, it would take more than 748 years to pay it off in full.
Bard could see no way out. On Oct. 7, she posted a photograph of the $898,000 bill on Facebook. "When Dignity Health (the company I work for) screws you out of your daughter's insurance…" she wrote.
ProPublica reached out to Dignity on Bard's behalf. The next day, she received a phone call from the senior vice president of operations for Dignity Southern California offering to help. In just two days, Sadie was added to Bard's health plan, retroactive to the date of her birth, and Bard was told the bills would be covered. She doubts that Dignity would have made this change if the media outlet had not become involved.
Bard recognizes a dark irony in her Christian employer's behavior, and it's made her skeptical… Dignity needs to put its own ideals into practice, she told ProPublica. "You can't put on this facade," Bard said. "You have to live it. You have to walk the walk."

Bard said she and Benton still don't know the final total for Sadie's care. But they sometimes call the sassy and dimpled 1-year-old, who is healthy and reaching developmental milestones, their "million-dollar baby."