Charlottesville Consumers Band Together Against High Premiums
By Consumers for Quality Care, on September 13, 2018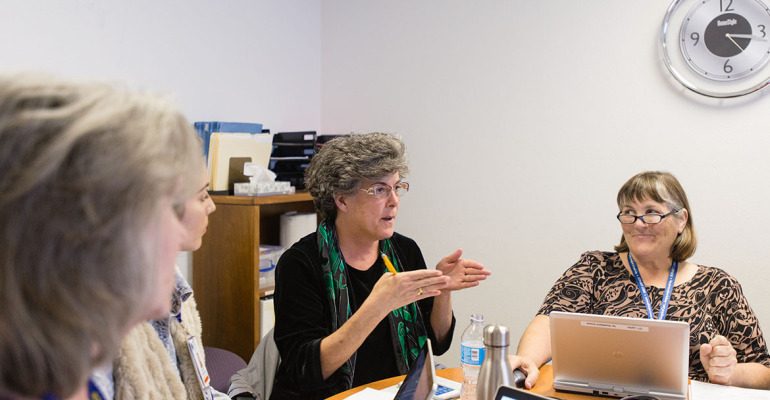 Photo by Heidi de Marco/KHN
A group of Charlottesville consumers have banded together to take on the area's high health insurance rates, The Washington Post reports. After 2018 brought soaring premiums on the Affordable Care Act's individual market place, Ian Dixon found himself questioning the high prices. Dixon, an app developer, was facing a 300 percent increase and was not eligible for any subsidies.
His sticker shock spurred Dixon to join with other health-policy novices to spend the next year delving into the nuances of insurance law and sparring with state regulators and insurance companies.
For 2018, the Charlottesville area had a single insurer, Optima Health, which sold plans on the individual marketplace. The plans were the most expensive in the nation. Dixon's family would have to pay a $3,000 monthly premium for his family of four. Dixon says he was frustrated by the lack of choice in the marketplace.
[Dixon] felt driven to battle for about 700 other individuals in Albemarle, Greene and Fluvanna counties who like him were counting on buying their individual health coverage on the ACA marketplace but wouldn't qualify for subsidies.
Dixon teamed up with Karl Quist, who founded a price comparison business, and Sara Stovall, a client relations manager. Together, the three consumers began to dive deep into the complex data and rules that govern insurance regulation.
"They're not just people complaining or people who have come up with some human-interest stories," said Timothy Jost, an emeritus professor at Washington and Lee University School of Law, who has advised the group. "They seem to understand insurance regulation and what the federal regulations are. Frankly, I think they understand the regulations better than Optima and possibly better than the state regulators."
The group met with Optima and state representatives, asking questions about the data and decisions behind the rates. They also lobbied for solo entrepreneurs to be able to purchase health insurance on the small-group market, where the plans were cheaper.
The group has seen tangible results. In April, Virginia's Governor Ralph Northam signed legislation approving the small-group market change. Additionally, the state bureau of insurance was harsher on Optima's rate requests than it had in previous years.
Underscoring the influence of Dixon's group, the bureau's response also noted that it had meetings with Optima in which state officials had brought up Charlottesville residents' concerns and suggested ways the insurer could have dropped rates further. At the time, Optima did not take the advice.
While insurance rates are less expensive for 2019, Dixon and the others are not backing down from their fight.
Even though rates are coming down, Dixon and the others are not letting up on their contention that Optima set last year's rates too high. They continue to push state regulators about why they agreed to those rates and are seeking to recoup money from the insurer for residents who they assert overpaid.