Confusing Hospital Billing Results in Widow Receiving Bill a Year After Husband's Death
By Consumers for Quality Care, on September 20, 2023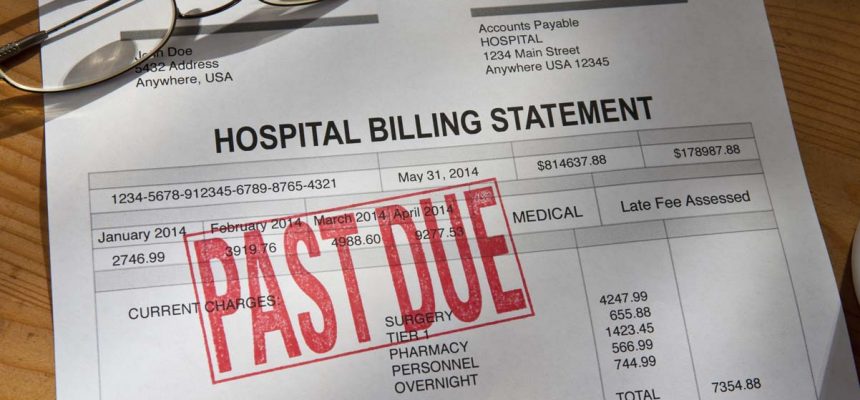 Without standardized laws and clearer billing practices, patients are left navigating a convoluted system that can impose financial burdens and add to their grief during already difficult times, KFF Health News reports.
The complex and opaque medical billing system in the U.S. often leaves consumers like Eloise Reynolds facing unexpected and confusing bills, causing financial and emotional distress.
Eloise thought that she had paid her husband Kent's hospital bill last summer after he died due to complications related to colon cancer. A year after his death, Eloise received an unexpected bill from the hospital for over $1,000, even though she thought she had already settled the initial amount. The confusing billing process left her frustrated and seeking answers.
The billing issue exemplifies a common problem in the U.S. health care system, where providers may bill patients for additional charges long after consumers believe their obligations are settled.
In Eloise's case, the hospital claimed Kent had been enrolled in a payment plan, requiring more payments from Eloise, even after his death. Despite her efforts to seek clarification from the hospital and her insurance company, she couldn't find a satisfactory explanation.
Eventually, the hospital acknowledged a "clerical error" and cleared Eloise's balance, but the underlying cause of the error remains unclear. Experts who reviewed this case suggested it might be related to the insurance plan design.
Medical billing in the U.S. is notoriously complex, making it challenging for patients to understand what they owe and what their insurance covers. To navigate this system, patients are advised not to pay bills until they receive an Explanation of Benefits (EOB) from their insurer.
While a few states have attempted to simplify medical bills, there are no standardized laws or regulations limiting how long providers can wait to bill for medical services.
Spouses, loved ones, and other caregivers for critically ill family members face enough hardships. Surprising and confusing medical bills should not be one of their concerns.