Congress Reintroduces "Momnibus" Act to Help Protect Black Mothers
By Consumers for Quality Care, on June 7, 2023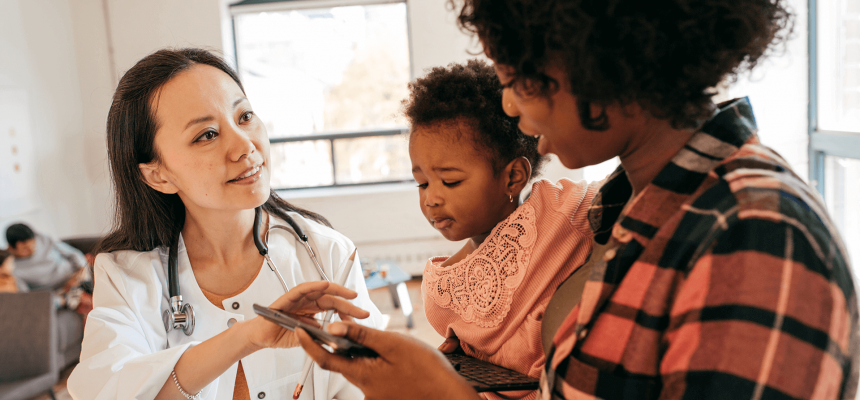 Maternal mortality rates in America are rising, especially among Black mothers. Now, leading members of the Congress have put forward legislation aimed at reversing this troubling trend.
Last month, Senator Cory Booker (D-NJ) and Representatives Lauren Underwood (D-IL) and Alma Adams (D-NC) reintroduced the Black Maternal Health Momnibus Act, according to Fierce Healthcare. The act, which was first introduce two years ago, is the brainchild of the Black Maternal Health Caucus, a leading force in addressing the maternal health crisis, especially among women of color in America. Momnibus is a collection of 13 bills supported by Caucus members to address these issues. If passed, it would diversify the perinatal workforce, increase funding for community-based organizations, provide education to address racial disparities in maternal care.
Congresswoman Adams called the current maternal mortality and morbidity rates in the U.S. "unacceptable," adding that the legislative package "makes over $1 billion in historic investments in the health and care of moms."
The issue of maternal health and the disproportional impact it has on Black mothers has caught the attention of policymakers both in Congress and in the White House. The bill is cosponsored by 27 Senators, including Senators Elizabeth Warren (D-MA), Raphael Warnock (D-GA), and Bernie Sanders (I-VT). And in April, the White House released "A Proclamation of Black Maternal Health Week," with President Biden calling upon "all Americans to raise awareness of the state of Black maternal health in the United States."
The reintroduction of the legislation comes on the heels of a recent study from the National Bureau of Economic Research, which found that Black women in America, no matter their income or wealth, suffer higher rates of maternal mortality than their White counterparts.
CQC urges lawmakers to take action to reduce maternal mortality rates, particularly among communities of color, and urges Congress to provide universal access to maternal health for all mothers in America.