Consumers Enrolling in Medigap Should Read the Fine Print
By Consumers For Quality Care, on November 7, 2019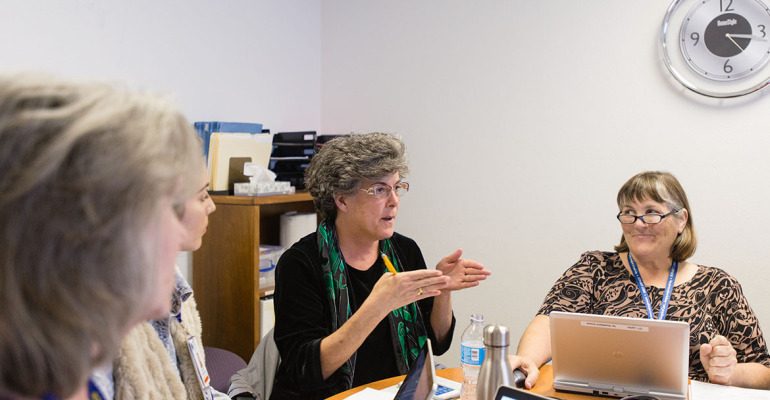 Photo by Heidi de Marco/KHN
As consumers shop for health care coverage during open enrollment, it is important that they read the fine print and understand any potential changes to their plans. Consumers looking to buy or drop a Medicare supplemental plan, known as Medigap, should be aware of potential complications, CNBC writes.
Medigap plans are sold by private insurance companies and help consumers with the cost sharing aspects of Medicare, like copays and coinsurance. These plans also have their own set of rules and regulations, and don't follow the typical open enrollment period for most other health plans.
When consumers first enroll in Medicare Part B, which covers outpatient care, they have six months to enroll in a Medigap policy. After those six months, unless enrollees meet special exceptions or live in states without enrollment restrictions, like New York, Connecticut or Massachusetts, they have to go through a medical underwriting process before signing up for a Medigap policy.
Medigap policies also can only be paired with original Medicare. In other words, if you choose to go with an Advantage Plan — which includes Parts A and B and typically Part D prescription drug coverage — Medigap won't work with it.
Consumers who switch to Medicare Advantage plans will have to drop their Medigap policy. However, if they decide that they do not like the Advantage plan, there's a 12-month window to revert back. Decisions to return to a Medigap plan after more than 12 months will mean that consumers will have to go through underwriting for a Medigap policy, except when their state does not require it.
Also be aware that when you switch to the Advantage Plan, you'll need to cancel the Medigap policy on your own because it does not go through the Medicare program. The policy is with a private insurer that bills you.
Elizabeth Gavino, an independent broker and general agent for Medicare plans, says that she once had a client who forgot to cancel their Medigap policy with the private insurer. Even a year after the client switched to an Advantage plan, the premiums were being deducted from her bank account. The consumer ended up having to fight with the insurance company to get the premiums reimbursed.
Because of underwriting, it can be trickier for consumers to switch from an Advantage plan to an original Medicare plan with an additional Medigap policy. Consumers who have pre-existing conditions could end up being denied or charged more for their Medigap coverage.
"If you wait too long and the underwriting doesn't get done by Dec. 7, you could find out after that the insurer won't cover you," said Danielle Roberts, co-founder of insurance firm Boomer Benefits in Fort Worth, Texas. "Then you'd have no Advantage Plan and no Medigap for next year."