Consumers Feel The Pressure Of High Deductible Plans
By Consumers For Quality Care, on May 8, 2019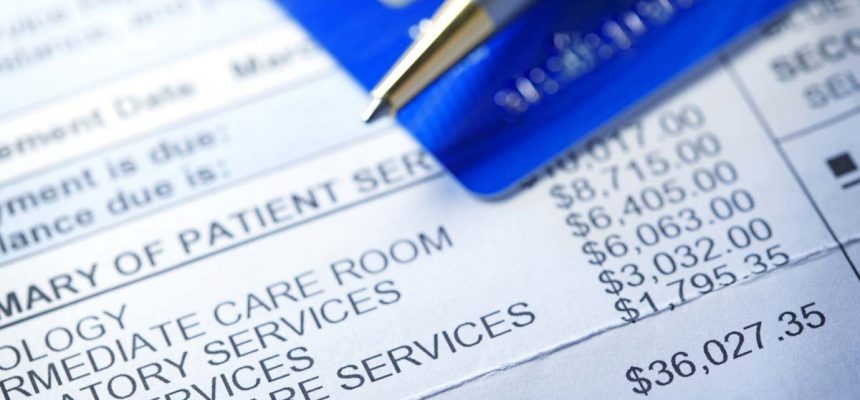 Consumers are feeling the squeeze as the deductibles associated with many employer-based health insurance plans continue to rise, the Los Angeles Times reports.
In a new nationwide poll, the Times and Kaiser Family Foundation (KFF) examined employer-based health insurance plans and their impact on consumers. The research found that increasing deductibles and medical bills are pushing millions of Americans, both middle-class and low-income, into difficult financial positions.
Over the last 12 years, the annual deductibles for employer-based health insurance plans have nearly quadrupled. In 2006, most employer-based plans had no deductible. Today, they average more than $1,300. However, over the same time period, employees' savings are not increasing at the same pace.
More than 40 percent of employees enrolled in a high-deductible plan report not having enough savings to cover the cost. One in six consumers with employer-based coverage says they have made "difficult sacrifices" to pay for health care, such as cutting back on food, moving in with friends or taking a second job. Price increases hurt lower-income Americans who cannot save for surprise bills even more.
"It feels like the system isn't working," said Andrew Holko, a 45-year-old father of two who is facing $5,000 in outstanding medical bills because of diabetes medications, cortisone injections his wife needs for pelvic pain, a recent trip to the emergency room for his 9-year-old daughter and other services.  
Holko, whose family income is around $80,000, says that when they add up the costs of their mortgage, student loans and other familial costs they don't have much to cover their $4,000 deductible.
"We shop at discount grocery stores. My wife is couponing. We are putting every single bill we can on the credit card," Holko said, noting that even a family meal at McDonald's seems like a luxury. "We're drowning."
Holko is not alone. Half of respondents who have at least a $3,000 individual deductible or $5,000 family deductible reported facing issues affording their health care. A quarter of respondents said they have put off a major purchase to cover the cost of their health care. Half responded that the cost of care had forced themselves or a family member to delay care, such as an appointment, procedure or filling a prescription, in the last year.
Hardest hit in the cost shift are lower-income workers and those with serious medical conditions such as diabetes, heart disease and cancer — who are more than twice as likely as healthier workers, according to the Times/KFF poll, to report problems paying medical bills and to say they've cut back on spending for food, clothing and other household items.
Dr. Barbara McAney, an oncologist and president of the American Medical Association, says that many people try to do the right thing for their health, but are being priced out of their care.
"The original idea of deductibles and co-pays theoretically might have made sense — if patients have more responsibility for how they spend medical dollars, they would be more careful," McAneny said. "But it is just shifting costs to the patients, and people are foregoing care they need."
The pressure high deductibles and bills are putting on consumers was evident in Consumers for Quality Care's research, as well. The latest round of CQC research found that 88 percent of respondents would consider reducing the out-of-pocket care a "top priority for Washington."