Consumers Get Left In The Dark On Pricing For New Hospital Procedures
By Consumers for Quality Care, on August 16, 2017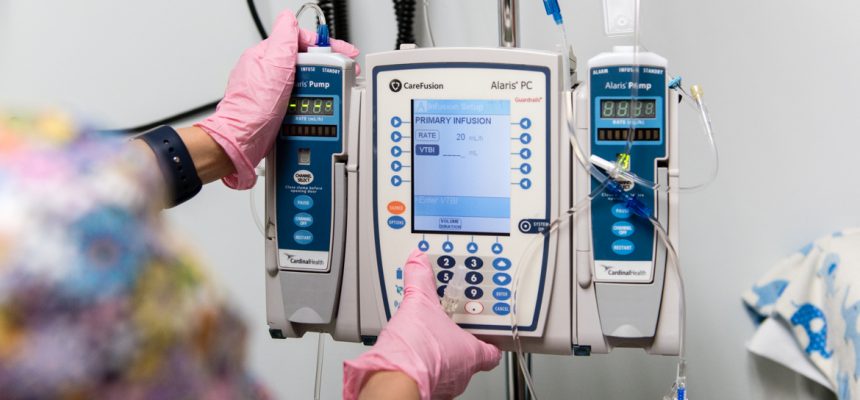 Photo by Heidi de Marco/KHN
Hospitals' public announcements of their newest and most innovative surgeries, procedures and technologies are less than helpful to consumers, Axios reports.
Hospitals will often issue press releases or mass e-mails announcing these services. These blasts can go on to be picked up by local news stations or other services.
This past July, Sharp Coronado Hospital in California issued a press release that proclaimed it was the "first hospital in the U.S. to perform a general surgery procedure using the new da Vinci X Robotic Surgical System," which is made by Intuitive Surgical. 
Unfortunately for consumers, these press releases usually do not offer complete information. The price of said technology, either with or without insurance, is often absent.
Spokespeople say the number of and variance in insurance plans and coverage limits the hospital's ability to be transparent.
Tom Hanscom, a Sharp Coronado spokesman, said the list price would be provided if someone makes a formal request for the procedure. And because there are so many different insurance plans (and because private rates are often under gag clauses), he said it's impossible to give a broad number of what the procedure would cost.
In reality, hospitals' lack of transparency often curtails consumers' ability to shop around and price compare.
"You're shopping with a blindfold on," said Gerard Anderson, a health policy expert at Johns Hopkins University. "You're shopping with not having both the pricing information and the value information that you need to be an informed shopper."
Doctors, too, are often puzzled by hospital press releases.
Press releases about new technologies are just as likely intended to catch the attention of doctors. "You're also not the person typically making the choice," Anderson said. "It's the doctor making the choice on your behalf."
They warn against hospitals using new technology as a tool to gain more patients:
[T]echnology should be more than an advertising gimmick and provide more than just a marginal benefit to patients.