Consumers Suffer with Private Equity Takeover of Care at Nursing Company
By Consumers For Quality Care, on November 7, 2019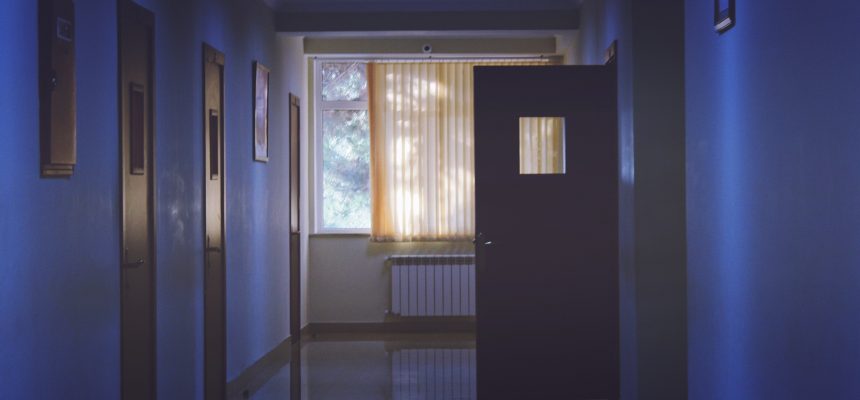 Jennifer Alvarado and her seven-year-old daughter, Sophia, live in Kyle, Texas, outside of Austin. Sophia has actin myopathy, a rare genetic disorder, that leaves her unable to move or speak on her own. She has a breathing tube and needs her nose to be suctioned at least once an hour. The family receives assistance from an in-home nurse three days a week, for six hours at a time. When Jessica Huff, the Alvarados' nurse, who was registered by Aveanna Healthcare LLC, came to the family's home, Jennifer asked if she had treated a patient on a ventilator before.
Huff admitted that she neither cared for a patient with a ventilator nor had been given training on how to.
Aveanna Healthcare LLC is controlled by the prominent private equity firms Bain Capital LP and J.H. Whitney Capital Partners LLC. Through corporate takeovers, Aveanna was developed with two goals in mind: to provide quality in-home nursing for the sick and disabled and to maximize profits. A new report from Bloomberg News shows Aveanna has a disproportionate record of safety violations while caring for its patients, many of whom are children, adding to conversations about private equity's emerging role in the nation's health care system.
At least seven children have died in Texas, Pennsylvania and Colorado. In these fatalities, reported over the past year, health officials found that Aveanna's nurses failed to check vital signs, follow emergency procedures, appear for their shifts or give the proper doses of medicine. Aveanna says injuries and deaths on its watch, while unacceptable, are rare, and that it cares for more seriously ill children than other companies.
Both Bain and J.H. Whitney say the company puts patients first. Aveanna points to surveys which have found that 97 percent of patient families were satisfied with their care.
"We have the utmost focus on providing the best care possible to thousands of clients," said Chief Clinical Officer Beth Rubio. "Aveanna has one of the strongest programs in health care."
However, the safety violations and interviews with former employees and patients' families tell a different story. In Texas, which is the company's largest market, Aveanna served 23 percent of the 10 largest pediatric home-health agencies from September 2016 to May 2019, but accounted for 85 percent of deficiencies overall. Since then, more than 40 complaints have been lodged against the company in Texas.
Over the last year, Texas state officials have documented at least five fatalities linked to Aveanna's care. Only one other pediatric care company had a single fatality. Across the country, Aveanna nurses have been accused of lifting children incorrectly, administering incorrect drug doses and sleeping during their shifts.
Internal Aveanna documents show preference to maximizing corporate profits over the care of patients. More than a dozen former employees reported pressure to meet financial goals, even at the expense of patients. Branches across the country were expected to make quotas on cases opened, hours staffed and nurses hired. Under one incentive plan Bloomberg reviewed, 90 percent of bonuses were tied to earnings growth, hours of patient care provided and cash collected. Consumer satisfaction and clinical outcomes each made up five percent each.
Andrew Wiggins, who worked as a scheduler for Aveanna for 3 ½ years before leaving in 2018, says the company went to extreme measures to avoid paying workers overtime wages. He says that the company's focus shifted after Bain became an investor in 2018.
"If I had a 20-year-old in Temple, Texas, on a ventilator who needed care during the weekend, to avoid paying overtime we would tell the patient we don't have it even if we had three or four nurses available," Wiggins said.
Other former employees reported that the company focused on maximizing the cut it received from insurers and filling shifts over matching patients with appropriate caregivers. State inspections of Aveanna found that the company failed to conduct background checks, face-to-face interviews or check references when hiring. Darien Zimmerman, a former vice president, said Aveanna lied to the state about complying with nurse training requirements.
Despite what she expected be to be extra help, Jennifer Alvarado says "she can never let down her guard."
She does not feel comfortable enough leaving her daughter with Aveanna nurses to look for a job, even though the money would mean being able to afford more to make caring for Sophia easier.
In late September, Alvarado decided she would no longer work with Aveanna, which the company confirmed. "I can't leave my daughter alone with these nurses," she said.