Consumers Who Should Receive Charity Care Face Medical Debt Instead
By Consumers For Quality Care, on October 30, 2019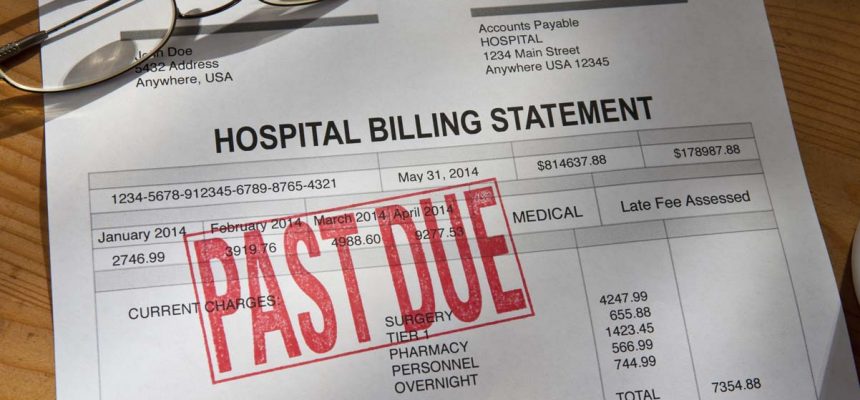 Uninsured Ashley Pintos had a sharp pain in her abdomen when she arrived at the St. Joseph Medical Center's emergency room in Tacoma, Washington. Before agreeing to treat Pintos, a hospital representative demanded a $500 deposit, according to Kaiser Health News.
"She said, 'Do you have $200?' I said no," recalled Pintos, who then earned less than $30,000 at a company that made holsters for police. "She said, 'Do you have $100?' They were not quiet about me not having money." But Pintos, a single mom with two kids who is now 29, told state officials St. Joseph never gave her a financial aid application form, even after she asked.
Pintos was discharged and told to buy an over-the-counter pain medication. Even after she requested a financial aid form, Pintos received a nearly $850 bill from the hospital. When she could not pay, the hospital sent it to collections. Pintos says the bill impacted her credit score and caused her to receive a higher interest rate when she applied for a mortgage. Consumers for Quality Care has previously highlighted how medical debt can adversely impact consumers' finances. One study found that American consumers had as much as $81 billion in medical debt in collections in 2016.
Roughly 56 percent of community hospitals have nonprofit status. In return for not paying a large sum of taxes, these hospitals, like St. Joseph, are required to provide discounted or pro bono care to low-income patients. The IRS lets the facility set the criteria for this discounted or free care.
And yet nearly half — 45% — of nonprofit hospital organizations are routinely sending medical bills to patients whose incomes are low enough to qualify for charity care, according to a Kaiser Health News analysis of reports the nonprofits submit annually to the Internal Revenue Service. Those 1,134 organizations operate 1,651 hospitals.
A number of nonprofit hospitals have come under scrutiny for their aggressive billing and collections practices this year. Additionally, many hospitals report that large portions of their bad debt has come from patients like Pintos who  should have qualified for charity care.
"People, including me, had the impression that these new protections under the ACA would prevent people who should be getting help from being financially devastated," said Sayeh Nikpay, an assistant health policy professor at Vanderbilt University School of Medicine. "Clearly, this policy isn't working, and that's a major failing."
St. Joseph has denied creating barriers for consumers trying to access charity care. Nevertheless, the hospital's owner settled a lawsuit this year where they agreed to pay more than $22 million in refunds and debt forgiveness. Reports from the case's investigation found that St. Joseph's employees were told to never volunteer charity care and ask for a deposit from consumers at least three times. When consumers were able to submit an application for charity care, half of the requests were rejected. The hospital has said that it has simplified the charity care application process.
St. Joseph recently erased the $839 debt from her credit, but Pintos still owes $1,611 for care from the ER doctors, who have their own practice group and do not have to follow the hospital's charity care policies… That bill remains in collections.