Couple Caught in $250,000 Billing Dispute between Hospital, Insurer After Death of Newborn
By Consumers for Quality Care, on September 22, 2021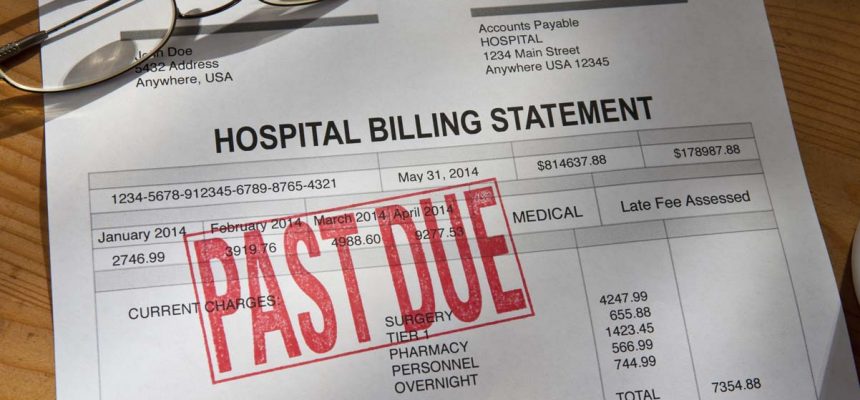 A New York couple, with good health insurance, are currently in a $257,000 billing dispute with both their hospital and insurer for the care of their daughter, who tragically passed away 25 days after her birth.
In a piece featured in The New York Times, Brittany Giroux Lane soon began receiving several medical bills after the death of her daughter, Alexandra. Most were small, until Lane started receiving debt collection notices 18 months after her daughter's death from Cigna, indicating that Lane owed over $257,000 for the bills it accidentally covered for Alexandra's care after Lane switched health insurers due to a change in employment.
Clayton Lane, Brittany's husband and Alexandra's father, said the notices caused undue emotional and financial stress. "For them, it's just business, but for us it means constantly going through the trauma of reliving our daughter's death," Clayton Lane. "It means facing threats of financial ruin. It's so unjust and infuriating."
Experts who reviewed the case said it appears to be a dispute between the large hospital (Mount Sinai West) and the large insurer (Cigna), with the patient stuck in the middle. Stories like this speak to the greater uncertainty consumers continue to face with regards to medical billing, with consumers often having little idea what their care will cost until a bill arrives months later. "This patient had no control over what was paid, and she has no control over whether it gets returned," said Susan Null, a medical billing expert with the firm Systemedic Inc. "Sometimes things like this might be done to motivate the patient to contact the hospital, to get them to release the funds."
Eventually, Cigna acknowledged that the debt collection notices were sent in error, and the case appears to be resolved. Consumers should never be caught in the middle of a billing dispute, and policymakers must continue to fight for increased transparency in medical bills and protect consumers from disputes like the Lanes.