COVID-19 Death Rate Hits Hispanic Communities Disproportionately Hard
By Consumers for Quality Care, on May 5, 2021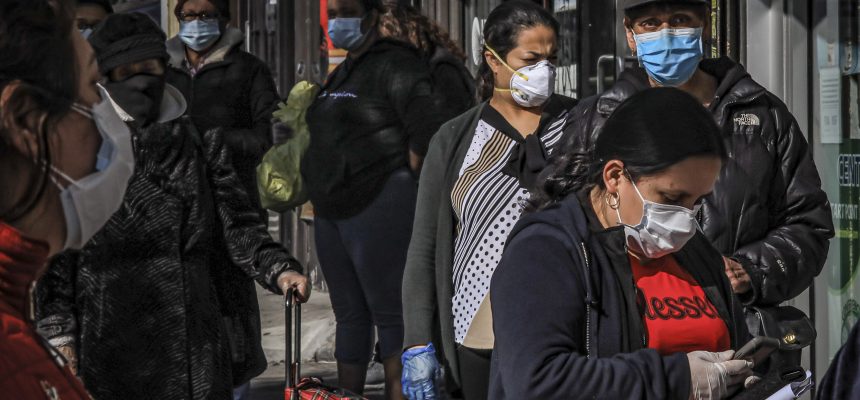 A recent article in The Washington Post describes how in California – home of the largest Hispanic population in the nation – Latino people ages 35 to 49 died of COVID-19 at more than five and a half times the rate of white people in the same age group.
That is not just a statistic to 53-year-old Blanca Quintero and her family, who personally experienced the horrors of COVID-19. At her last count, 15 of Quintero's family and friends have lost their lives due to the pandemic so far.
Quintero said that people in her community have a hard time finding quality medical care, and the virus sneaks up on them.

"People get to the point of where my uncle was. He waited until he couldn't breathe any longer. That's when they want to look for help," Quintero said.
Her daughter Lesly Quintero also got sick.
"It was like from one week to the next, people were just getting sick everywhere. Everybody was just having symptoms and testing positive," Lesly Quintero said. "If I had been tested earlier, I could have prevented passing it on to my partner."
The loss of life at disproportionately young ages, combined with a higher overall mortality rate, will likely cause the national life expectancy for Latinos to fall by about three years during 2020, according to a recent study by the Proceedings of the National Academy of Sciences.
Theresa Andrasfay, the study's co-author and a postdoctoral scholar at the University of Southern California, says the tragedy of younger deaths in the Latino population is unique to COVID-19:
"A younger age at death represents more lost years of life. This shows just how this pandemic is operating a little bit differently than other causes of death."