COVID-19 Inflamed Disparities in Health Care, Report Says
By Consumers for Quality Care, on May 19, 2021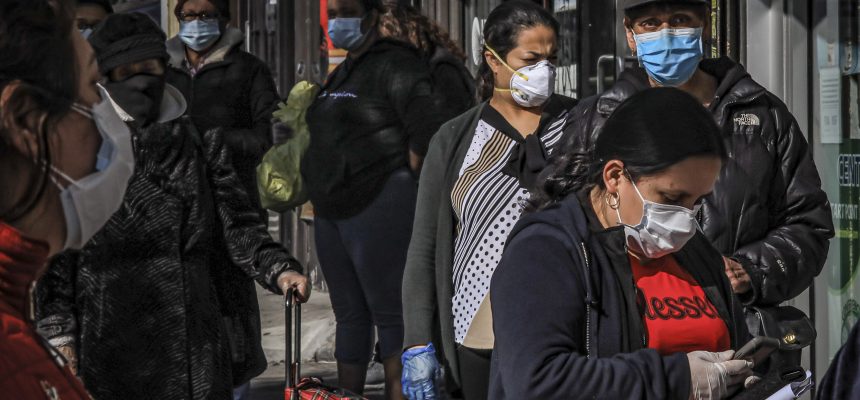 Where you live, how much you earn and what you look like all play increasingly outsized roles in Pennsylvanians' ability to receive quality medical care, according to a recent report by AARP Pennsylvania and Drexel University's College of Nursing and Health Professions.
The report, "Disrupting Disparities in Pennsylvania: Retooling for Geographic, Racial and Ethnic Growth," says that health inequality is worst in the least resourced parts of Pennsylvania, and particularly in underrepresented populations. Lack of access to quality broadband, digital technology and a lack of local health care workforce all contribute to the divide.
Dean of Drexel University's College of Nursing and Health Professions, Dr. Laura N. Gitlin, says that preexisting inequality was inflamed by COVID-19.
"The pandemic is effectively exacerbating inequities for those living in poorer rural and urban areas by limiting their ability to schedule, and get to, COVID-19 vaccine appointments," Gitlin says. "For years, social conditions that have led to poor health have also combined with limited resources and unequal access to quality care to create significant disparities in underserved areas of Pennsylvania. These disparities persist and have been exacerbated by COVID-19."
Pennsylvania's population of older adults in poverty is growing. The southeastern part of the state – the most populous, and racial and ethnically diverse – is going to experience significant growth in its aging population by 2040. Dr. Rose Ann DiMaria-Ghalili, Drexel's associate dean for Interprofessional Research and Development, says that increasing heath disparities are likely to accompany this trend.
"Our research shows that gaps in access to health care and internet will only continue to grow as Pennsylvania's population becomes older and with the increase in number of low-income adults living in the southeastern part of the state," DiMaria-Ghalili says.
The forecast is dire, and that is why it is important to discuss, say the Drexel researchers. "The time is now to assure that all individuals are able to live long and healthy lives," says Angela Foreshaw-Rouse, operations and outreach manager for AARP Pennsylvania, "regardless of where they live or their racial/ethnic background."