COVID-19 Treatment Leaves Many With Staggering Bills
By Consumers For Quality Care, on March 19, 2021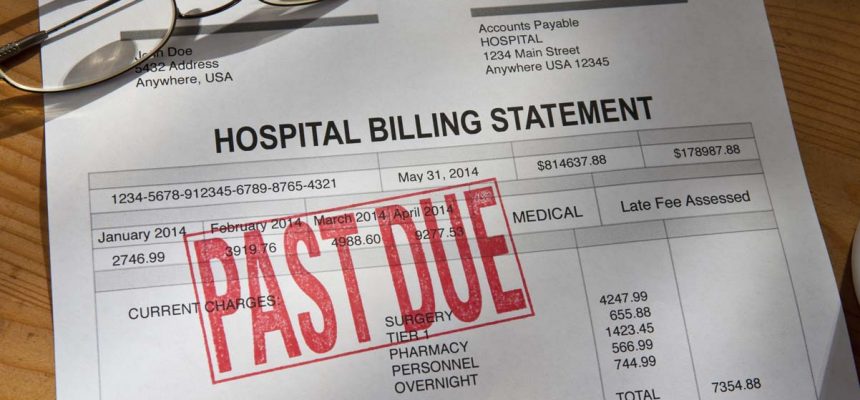 ABC Tampa reports on a harrowing experience: some patients recovering from COVID-19 are being left with big, unaffordable surprise bills.
Casey Gray spent two and half months hospitalized after being diagnosed with COVID-19. Now, months after the diagnosis, he still needs physical therapy in order to fully recovery. The cost for the treatment comes on top of what was already a staggering $3.4 million hospital bill, for which the Grays are responsible for about $9,000.
"The bills, they keep coming" [Savannah Gray] said, estimating 300 medical insurance claims filed for Casey related to COVID-19.
The Grays relied on the generosity of strangers and their community to help with their medical bills. However, their story is not unique. Many on sites such as GoFundMe are looking for financial help to pay large health care bills. FAIR Health, an independent non-profit organization, analyzed data of private insurance claims and estimate that, on average, the median amount owed for COVID-19 treatment ranges from $17,000 to $24,000 depending on age group.
"Unaffordable medical bills have long been a problem and COVID just kind of brings that home for a new set of families lately," said Karen Pollitz, a senior fellow at the Kaiser Family Foundation.
Coupled with the fact that many working-age adults didn't have stable health insurance coverage prior to the pandemic and were already dealing with rising debt, people across the country are struggling.
"Even small amounts of money can be very difficult for people to pay off particularly if it's unexpected," said Sara Collins, the Vice President for healthcare coverage and access at The Commonwealth Fund.
If you're facing difficulty paying off a large medical bill, there are some solutions. If you're uninsured, you can ask the health provider to submit the claim to the provider relief fund. If you're insured, your best course of action is to try to negotiate for a lower cost or extend your payment plans.