COVID-Like Cough Sent Him To ER — Where He Got A $3,278 Bill
By Consumers For Quality Care, on June 1, 2020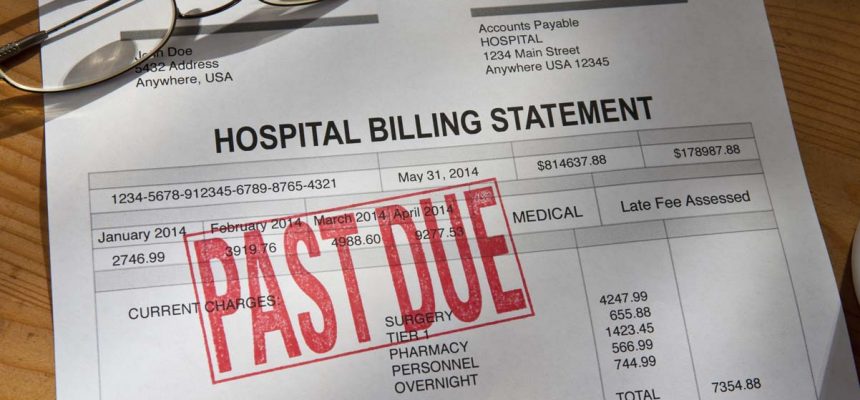 Kaiser Health News (KHN) covered the story of Timothy Regan, who thought he may have COVID-19 after suffering from severe coughing fits that left him out of breath and a low-grade fever.
Upon calling a nurse hotline run by Denver Health, he was told to go to the hospital's urgent care immediately. Once there, he was directed to the emergency room due to chest pains.
Regan was given a chest X-ray and electrocardiogram, also known as an EKG, which came back normal. He was prescribed an inhaler and told he may have bronchitis. Since COVID-19 tests were reserved for patients with severe symptoms at the time, Regan wasn't administered one. However, he was told to proceed as if he had the disease and was instructed to quarantine for two weeks.
In only two hours, Regan was home from the hospital.
An estimator for a construction firm, Regan worked from home throughout his quarantine for fear of losing his job. His wife, who is expecting their second child this fall, and their one-year-old son also came down with COVID-like symptoms. After a few weeks, the whole family recovered.
The bill, however, took them by surprise.
Total Bill: Denver Health billed Regan $3,278 for the ER visit. His insurer paid $1,042, leaving Regan with $2,236 to pay based on his $3,500 in-network deductible. The biggest part of the bill was the $2,921 general ER fee.
Regan's ER visit was coded as a Level 4 out of 5 – the second highest and second most expensive.
Hospitals say it's not uncommon to get big bills even if getting only minor treatments. The high costs are a result of keeping ER specialists on staff for 24 hours a day and maintaining lifesaving equipment.
At the request of KHN, Regan's insurer reviewed his case and confirmed that he should not have been billed. Regan's cost share was waived.
Many insurers are waiving cost sharing for COVID-19 related testing in an attempt to remove barriers keeping people from seeking treatment or testing.
Sabrina Corlette, a research professor at Georgetown University's Center on Health Insurance Reforms, says that insurance companies are still "on a learning curve with respect to this virus and how to bill and pay for it."
Insurers' moves to waive costs associated with COVID testing and related treatment is vital to stemming the outbreak — but it works only if patients can trust they won't get stuck with a large bill, she said. "It's a critical piece of the public health strategy to beat this disease," Corlette said.
One way to help with billing, according to Corlette, is for patients to ask their providers to note on their charts when receiving COVID-19 testing.