Critically Ill Woman Avoids ER After Husband Surprised with $6,500 Bill for Six Stiches
By Consumers For Quality Care, on December 8, 2021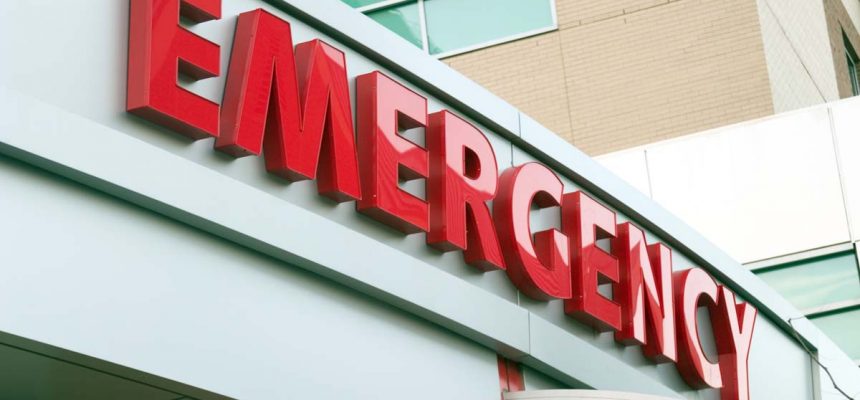 A Tennessee woman seeking treatment for a serious illness traveled to two different emergency rooms—and nearly lost her life—to find a different ER from the one that had billed her husband several thousand dollars for a minor injury, according to Kaiser Health News.
In May 2021, Jason Dean was working construction and was injured on the job site when a piece of sheet metal slipped and caught him on the kneecap. Dean decided that the cut required professional help, so he visited the only ER near their home in rural southern Tennessee to get the cut stitched up.
Dean decided to get stitches partly because the hospital staff assured him his insurance would cover the treatment. "I'm not versed in medical billing or medical law," he recalled. "So I said, let's get this thing stitched up."
With their high-deductible insurance plan, Dean and his wife DeeAnn knew the medical bill would be high but did not expect a bill for over $6,500.
Three months later, DeeAnn fell "deliriously" ill. Wanting to avoid a costly visit to the same ER, DeeAnn traveled to a different emergency room an hour away from her home to receive care. She was diagnosed with Rocky Mountain spotted fever, a potentially fatal tick-borne infection, and got treatment with appropriate antibiotics and IV fluids.
DeeAnn's medical bill was significantly less than her husband's, but the Deans' insurance plan, with a high $8,000 deductible, meant that much of his bill would have to be paid out-of-pocket.
Jason's seemingly routine visit was also coded a Level 4, which is supposed to require a detailed examination and medical history, along with decision-making of moderate complexity. This coding contributed to the inflated price of Jason's medical bill.
The Deans were also impacted by a lack of options for care in rural areas. "I get it," DeeAnn said. "But that doesn't mean they get to take advantage of the people going through there."
The Deans contemplated not seeking the medical care they both required because of the cost. For 1 in 10 Americans, according to the Peterson-KFF Health System Tracker, costs cause patients to put off necessary care. CQC urges lawmakers to enact measures to put an end to obscure billing practices. No one should have to avoid or defer needed medical care because of fear of costs.