CT Woman Receives Surprise Bill From Hospital She Did Not Visit
By Consumers For Quality Care, on August 22, 2019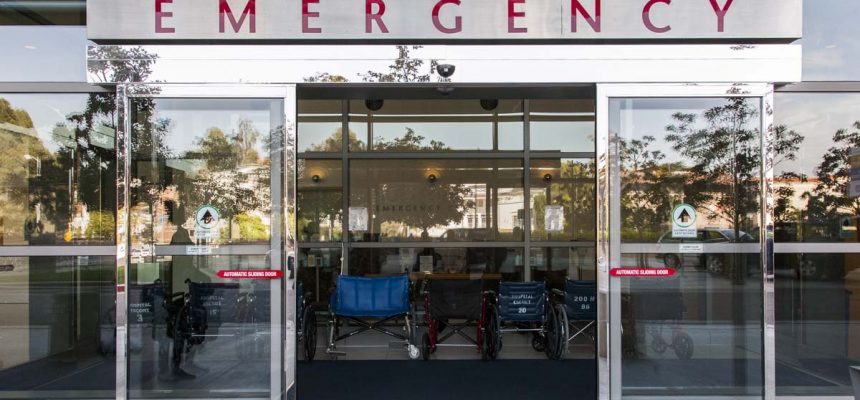 Ashley Stearns has a family history of multiple sclerosis (MS), so when she started suffering from leg weakness, muscle spasms, and vision issues her doctor suggested she get an MRI. Stearns' doctor booked the imaging test at Evergreen Imaging in South Windsor, CT, WFSB reports. Initially, she had wanted to go to a less expensive facility but decided it was better to proceed with her doctor's recommendation.
"When I asked what the cost difference was, it was a matter of a few hundred dollars," Stearns said.
Stearns called her insurance carrier, Cigna, for an estimate for the three MRIs she would receive. She was told the total would be roughly $1,500 and that she would be responsible for a 20 percent copay.
After the MRIs, a bill arrived for around $1,500 and Stearns paid 20 percent of it or about $172.
She thought that was it, until she saw her explanation of benefits page from Cigna. The page listed a nearly $9,000 charge from Rockville Hospital.
"I've never been to that hospital, why would I have that charge," Stearns asked.
Stearns called the hospital to investigate the charge and learned that Rockville Hospital owns Evergreen Imaging under the Eastern Connecticut Health Network umbrella.
"I said to her, $8,900 because I used the room for a couple of hours? And she said 'yes'," Stearns said.
Stearns says that no one she spoke to warned her about the facility fee before she had the MRIs. When the bill itself arrived, the fine print said that her cost would have been less if she had gone to a different facility. Stearns, who tried to be vigilant regarding costs, was frustrated.
"I had no way of knowing. They couldn't tell me at the prior authorization department and even if you were to call Evergreen Imaging, they bill separately," Stearns said.
Neither WFSB nor Stearns understand why the facility fee was so much more expensive than the testing. When WFSB reached out to the health system, it placed the responsibility on insurance companies and said that many consumers are not well acquainted with their insurance policies. That did not sit well with Stearns.
"They know exactly how much that's going to cost and they have an opportunity to speak with your insurance company prior to the service when they got the authorization. To put a disclaimer on a statement is very stunning that it would be stated after the fact. What's the purpose of stating it after the fact?" Stearns said.
After trying to negotiate with her insurance and the facility, Stearns is still stuck with a bill for $3,000 for the facility fee, which she is on a payment plan for.
She says she reached out to the outlet to share her story and help other consumers avoid the headache she has been through.
"A lot of folks go into bankruptcy over this and we should have a better system for it," Stearns said.