Cuts To Medicaid Transportation Services Put Consumers At Risk
By Consumers for Quality Care, on February 2, 2018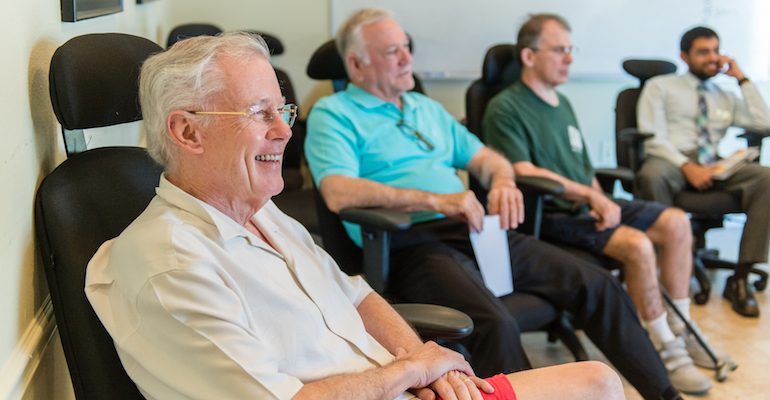 Photo By Heidi de Marco/KHN
The Trump administration recently announced changes to Medicaid's non-emergency medical transportation (NEMT) services, allowing states to apply for waivers so they are no longer required to provide this key benefit. But, as Kaiser Health News reports, NEMT services have been an integral part of the Medicaid program since its inception and have been heavily utilized by many as their only means to access necessary medical treatments and doctor visits, meaning this change will have a negative impact on consumers.
Health care advocates point to what a lack of transportation means for individuals seeking medical care. Annually, over 3.5 million people miss or delay medical care due to transportation issues.
CMS released results of a 2014 survey of Medicaid users, which found that lack of transportation was the third-greatest barrier to care for adults with disabilities, with 12.2 percent of those patients reporting they couldn't get a ride to a doctor's office.
Since forgoing care can lead to more expensive health care costs down the line, the transportation services are also cost effective:
That same study analyzed costs for providing NEMT to patients facing 12 common medical conditions and found that providing additional transportation is cost-effective. For four of those conditions — prenatal care, asthma, heart disease and diabetes — medical transportation saved money when the total costs for both transportation and health care were tallied.
So far, Iowa, Indiana, and Kentucky have received waivers that will allow them to cut NEMT services. Massachusetts could be next.
"I wouldn't be surprised to see more of these waivers in the pipeline," said Joan Alker, executive director of the Georgetown University Center for Children and Families.
Health care experts like Julie Povick are worried about what these waivers could mean for the health of Medicaid recipients.
"The majority of our patients are in survival mode," Povick added. "You need a lot of handholding."