Debt Collector Targets PA Woman For Already Paid Bills
By Consumers For Quality Care, on June 19, 2019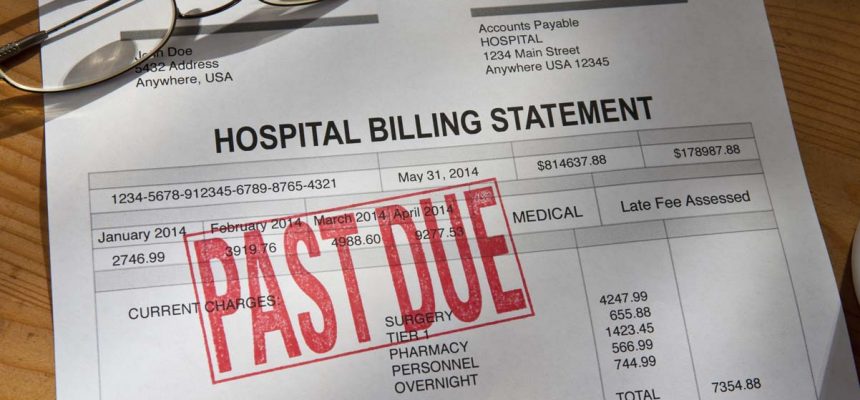 In 2017, Judy Politzer went to Crozer-Keystone Health System to have a colonoscopy. When she received her bill from the hospital it included a charge for anesthesia, which Politzer had not received. She spent months trying to resolve the billing issue to no avail. During that period, the bill was sent to collections. Finally, she turned to
The Philadelphia Inquirer to help her sort out of the charge. Crozer offered Politzer a 15 percent discount on her bill, which reduced the charge from $1,999 to $1,699. Politzer was still frustrated, but accepted the deal in order to move on.
Then, Politzer received a notice from a debt collector asking her to pay $300, the amount by which her bill was reduced.
"Outrage, pure outrage" is how Politzer described her reaction. "How dare they?"
According to the Commonwealth Fund, roughly 40 percent of working-age Americans report that they have had difficulty paying off medical debt. Medical debt is now the top reason Americans go into personal bankruptcy. Billing errors have become so common that some experts estimate that more than half of all bills contain an error. Consumers can try to correct their bills, but many fail.
Justin Song, a lead research analyst for the consumer finance website ValuePenguin, says that debt collectors use fear to their advantage.
"It's a known strategy for debt collectors to make debtors feel like small fish. They make them feel overwhelmed and next thing, they end up paying thousands of dollars in debt they didn't even owe because they felt pushed around," Song said.
Politzer did not let that happen to her. When she received the bill, she called Crozer to confirm that she did not owe anything. She then called the debt collector, EOS CCA, who told her that she needed to provide proof of her zero-balance with the hospital. Experts say that is not how it is supposed to work.
Under the Fair Debt Collections Act, consumers have a right to request within 30 days of receiving a collection notice, proof of the debt the agency is seeking to collect and to dispute all or part of the debt. Agencies are required to tell people of this right and can't continue trying to collect the debt until they've provided written verification of the debt, such as a copy of the bill, according to the Federal Trade Commission.
But Politzer's letter did not make any mention of her right to dispute the debt. In 2015, EOS CCA was fined $2.5 million in refunds and penalties for collecting debt that consumers had disputed.
While federal regulators have increased consumer protections, the onus remains on the consumer to make sure collectors are following those regulations. When consumers do not know that the protections exist, medical debt can impact their credit scores, in turn affecting "their access to new credit lines, creates stress, and can become its own barrier to health care."
Politzer confirmed with Crozer and the debt collector her account was initially sent to that she doesn't owe money to either, and mailed a letter to EOS disputing the bill they say she needs to pay. She hopes it's enough.