Delaware's Patient Navigators Shrink Racial Gaps in Cancer Deaths
By Consumers for Quality Care, on March 30, 2022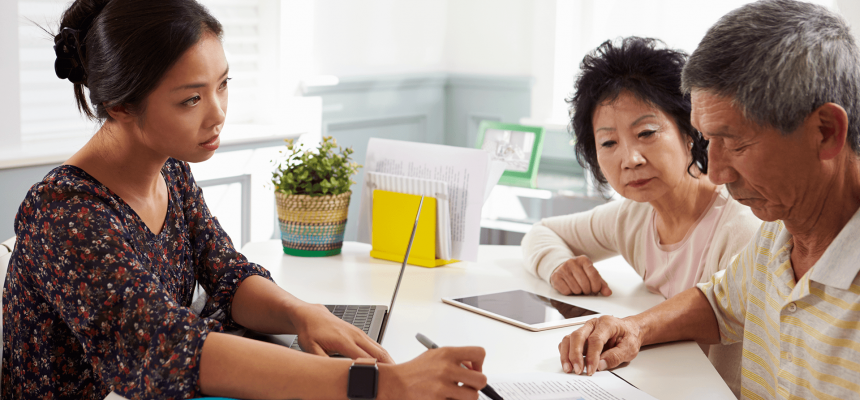 According to NPR, Delaware has reduced its cancer death rates and narrowed racial disparities in some forms of cancer, in part due to the utilization of patient navigators.
Delaware residents can meet with patient navigators, who help schedule exams for patients, send them reminders, and arrange for rides. Some even help consumers with their insurance or serve as a translator at their appointments.
Whatever obstacles the patient faces, "I am basically the connection between that individual and receiving that care," says Margarette Osias, a patient navigator for the Delaware Breast Cancer Coalition.
Every five years, the state identifies ZIP codes where cancer screening rates run lowest. Navigators then fan out across grocery stores and laundromats in those communities, dropping flyers, setting up booths, and meeting with religious leaders. They arrange mobile screening vans at factories and other workplaces during work hours.
The role of navigators isn't just logistical, says family nurse practitioner Nadya Julien. They also reduce fears and help people feel supported. "When you have the navigator that can speak the language that can schedule the appointment, that can go the house and pick them up and also be there with them to translate, it gives comfort," Julien says.
Delaware's overall cancer death rate has gradually fallen from the second highest among states in the 1990s to the 15th highest. From the period of 2003-2007 to that of 2013-2017, the death rate from all cancers declined 26% for non-Hispanic Black American men in Delaware, compared with a 15 percent decline for white men.
CQC applauds states for finding solutions like Delaware's patient navigator program to address racial inequities in health care and urges all lawmakers to follow suit.