Despite New Policies to Protect Consumers, Medical Debt Still a Problem for Many 
By Consumers for Quality Care, on November 9, 2022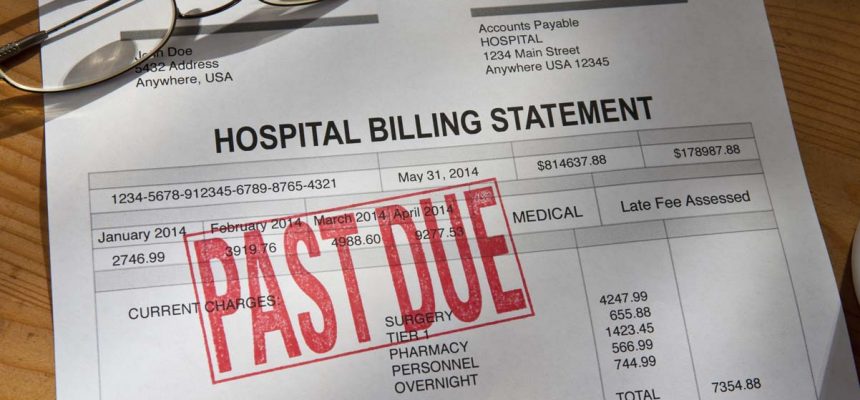 New policies from credit agencies designed to lessen the impact of medical debt on consumer credit reports have not had a significant impact on many consumers, particularly among communities of color and low-income patients, who are often hit hardest by medical debt, according to Kaiser Health News.
Penelope "Penny" Wingard is one of the 16 million Americans who expected new policies regarding how medical debt is factored into their credit scores to assist her in becoming financially stable. However, she and many others quickly realized the relief they believed was coming is not. Wingard stated, "It's like you're being punished for being sick."
The new policies announced earlier this year removed unpaid medical bills less than $500 from credit reports. While this does not forgive medical debt, the intended goal was to ensure consumers are able to maintain basic financial stability like being approved for a car or home loan.
Ryan Sandler, senior economist with the Consumer Financial Protection Bureau, stated, "Although the credit reporting companies have trumpeted this as a big change, the fact is they're just removing the small stuff. They're not maybe doing as good of a thing as their press releases would like you to believe."
For Wingard and many others, the burden of medical debt often leads to financial ruin and anxiety. A recent study conducted by JAMA Network concluded medical debt has the potential to, "contribute to a downward spiral of ill-health and financial precarity." Wingard has since developed unrelated conditions from her cancer, and estimates her total medical debt is now over $50,000.
While actions taken by credit reporting agencies are a start, the hardships of medical debt can cause lifelong burdens for consumers, families, and the overall medical system. We urge Congressional leaders and the White House continue to address surprise billing, require that insurance acts like insurance and covers needed treatments, ensure nonprofit hospitals are living up to their charity care requirements and take other steps that will help protect Americans from going into debt when they access medical care.