Dialysis Treatment Results In $540K Bill For MT Couple
By Consumers For Quality Care, on August 5, 2019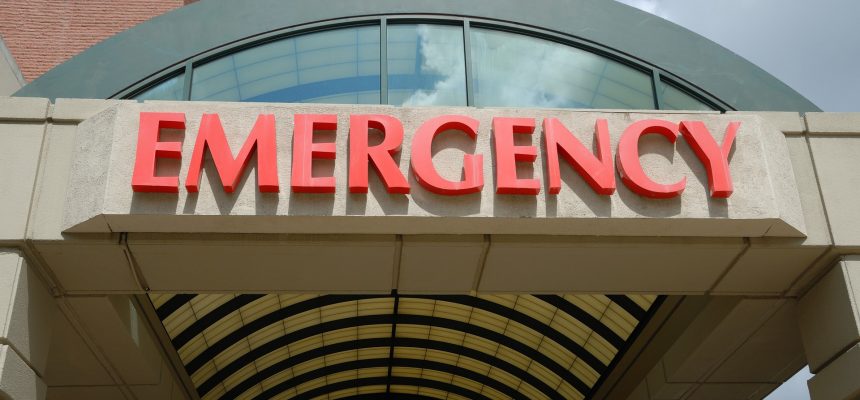 When Sovereign Valentine finally made it to the hospital in Plains, Montana, he had been feeling run down for months. Valentine, who works as a personal trainer, had tried to change his workout and diet but continued to feel worse. On the day he went to the hospital, he couldn't stop throwing up, NPR reports.
At the hospital, where Valentine's wife, Jessica, happened to be the physician on call, he learned that he was in kidney failure and needed to begin dialysis immediately.
"I was in shock, but I was so weak that I couldn't even worry," he said. "I just turned it over to God."
With the Plains hospital unable to stabilize Valentine or begin his dialysis, Valentine was transferred to another area hospital. A social worker arranged for Valentine to follow outpatient dialysis at Fresenius Kidney Care clinic in Missoula, 70 miles from his home.
Shortly after the dialysis treatments began, the Valentines received a call from a case manager informing them that Fresenius Kidney clinic was not in their insurance network. Jessica says that the case worker added that there were no in-network dialysis centers in the state. When Jessica tried to find out what charges they could expect, she could not get an answer.
When the bills came for 14 weeks of dialysis at Fresenius, they added up to a whopping $540,841.19. Valentine's insurance covered $15,241.73, leaving the couple on the hook for close to $525,000.
When Jessica opened the first bill, she cried. "It was far worse than what I had imagined would be the worst-case scenario," she said.

Sov had a different reaction: "To me, it's so outrageous that I just have to laugh."
The $524,600.17 bill, which was more than double Jessica's medical school debt, is more akin to what one would expect for the cost of a kidney transplant, according to NPR. The charges broke down to roughly $13,870 per dialysis session; Medicare pays $235 per session.
Dialysis centers often charge privately insured patients higher rates to make up for the little to no money they make from Medicare patients. Fresenius and one other company, DaVita, create what economist call a "duopoly" on dialysis treatment in the country. In 2018, Fresenius reported more than $2 billion in profits worldwide.
"The dialysis companies may think they can get closer to what they want from the health plans by staying out of network and charging these prices that are totally untethered to their actual costs," said Sabrina Corlette, a professor at Georgetown University's Health Policy Institute. "They have the health plans over a barrel."
Patients, like Sov, who have end-stage renal diseases can join Medicare before they're 65, but only after a 90-day waiting period. Many consumers remain "extremely vulnerable, medically and financially" during that period. Brad Puffer, a spokesman for Fresenius, said the company could not comment on Valentine's case.
"This is one example of the challenges that can arise from a complex healthcare system in which insurers are increasingly shifting the financial burden to patients," Puffer said in a written statement. "The insurance company should accurately advise patients of in- and out-of-network providers. It is the patient's choice when they receive that information as to which provider they select."
Jessica worked with their insurance company's case manager and used its online directory to try and find an in-network provider for the dialysis treatments. When she came up empty handed, she contacted Montana's insurance commissioner's office. The state's office helped her identify an in-network dialysis, run by a non-profit. Jessica arranged for her husband to begin receiving his treatments there.
After NPR began inquiring about Valentine's case, a financial counselor from Fresenius reached out saying that they could reduce the bill in half.
"It's still a completely outrageous charge," Jessica said. "I want to pay what we owe and what's reasonable and what his care actually cost."
Jessica was considering contacting a lawyer, but after NPR published their story, Fresenius agreed to drop the entire charge.