FL Woman Fights $343K Hospital Bill
By Consumers For Quality Care, on August 5, 2019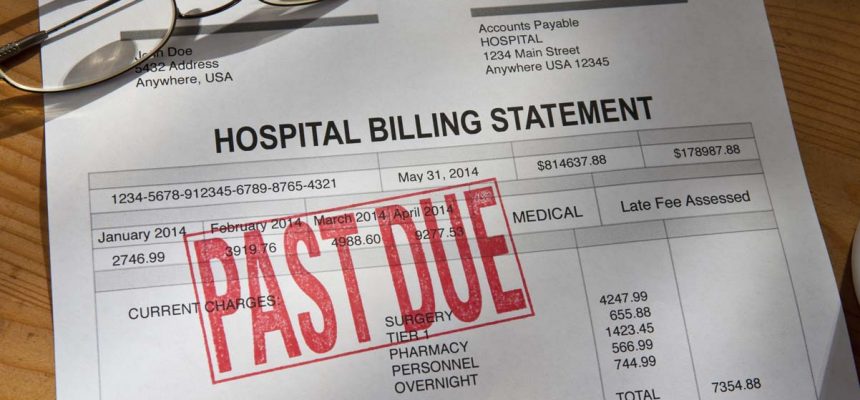 Jennifer Talavea from Florida received a shocking bill after her twins spent time in the neonatal intensive care unit. Her insurance company said she would be required to pay $343,000 out-of-pocket, according to NBC 6.
Talavera says that she was baffled how she would be able to both pay the bill and continue to prepare for their family's future.
"Complete anxiety, stress. How am I gonna' handle this? You know, thinking about my children, putting them through school, how can I afford to do that?" Talavera said about the stressful situation. …
Not knowing how to handle the situation, Talavera turned to NBC 6 for help. The news channel figured out that Talavera's insurance was charging her for treatment from two different physicians – one in-network and one out-of-network.
"But I never would've chosen an out-of-network doctor for one child and an in-network doctor for the other. So, I don't even understand how that could've even happened," Talavera said. 
With the help of NBC 6, Talavera disputed the charges for the out-of-network physician. Now, her insurance company has reversed the charges and told her that she no longer owes the $343,000.
NBC 6 spoke with attorney Patrick Sullivan to get advice for other consumers potentially facing surprise medical bills. Sullivan says that consumers should always make sure they understand what their plans consider in-network and out-of-network care.
"Nobody wants to hear that you have to do some work, but you have to look over your insurance policy, see what's covered, see what your deductible is, see if there's co-insurance that you're going to have to pay and that's before the insurance even pays some of your bills," Sullivan explained.
Sullivan says that consumers are especially vulnerable to surprise bills when they receive emergency care and they may not have the time to figure out if their provider is in-network. He says if consumers receive a surprise bill in such a situation, they can often negotiate a lower rate with their insurance company.
Sullivan also says that if consumers need help, they should seek out resources, such as speaking with an attorney to understand their coverage and rights or the provider about financial assistance programs.