Four-Year-Old's Bill Sent to Collections for Medical Care Never Administered
By Consumers for Quality Care, on April 19, 2023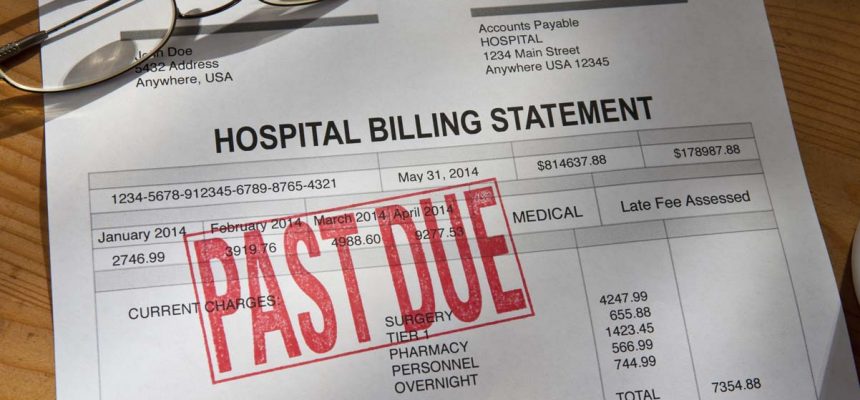 A family was not only charged for medical care that was never administered for their four-year-old's skin burn, but the bill was also ultimately sent to a debt collector. Furthermore, the parents were unable to dispute the charge since the bill was made out to the child, according to KFF Health News.
After four-year-old Keeling McLin burned his hand last Memorial Day weekend, a doctor at a Florida stand-alone emergency room in the family's health insurance network directed the family to a specialized burn center for proper treatment. The family was assured by the ER doctor that there would be no charge for the visit since no services were administered. Yet despite these assurances, Keeling's family was charged for the visit, and what's more, their bill was sent to a debt collector even as they fought to have it voided.
Recounting what the emergency doctor told their family, Keeling's mother, dentist Dr. Sara McLin, said, "I don't remember exactly how she phrased it. But something along the lines of, 'Well, we won't even call this a visit, because we can't do anything.'" Months later, the family received a bill from the emergency room for $129.
Sara made calls to the provider staffing service that employs the ER doctor Keeling saw, as well as to the family's insurer, to resolve this billing dispute, but problems arose. To start, Sara had a hard time disputing a medical bill that was made out to her child, not to her as Keeling's parent. Because of this, the ER billing department refused to discuss the debt with her. In November, the ER agreed to put the debt on hold while they reviewed the dispute. Sara thought she had put the situation to rest.
That was until a debt collection agency reached out to the McLins, informing them that Keeling owed $129 in medical debt.
Erin Fuse Brown, a law professor and expert in health law found it odd that no one would talk to Sara and that no one took the time to examine the absurdity of the issue. "You get the feeling that it's this large, automated process, that there's no human to get through to, that there's no human to talk to and override the mistake," Fuse Brown said. "Maybe it's routine, but she couldn't even talk to someone to correct a correctable billing error, and then the system just steamrolls over the patient."
Following a call from KHN, the debt was eventually cleared. While all is now resolved, Sara cited the "principle" of the matter as the most frustrating part of the ordeal.
CQC urges policymakers to continue to fight for increased transparency in medical billing and protect consumers from disputes.