From Tragedy to Action: Stories From the Epidemic of Black Maternal Mortality
By Consumers for Quality Care, on August 17, 2022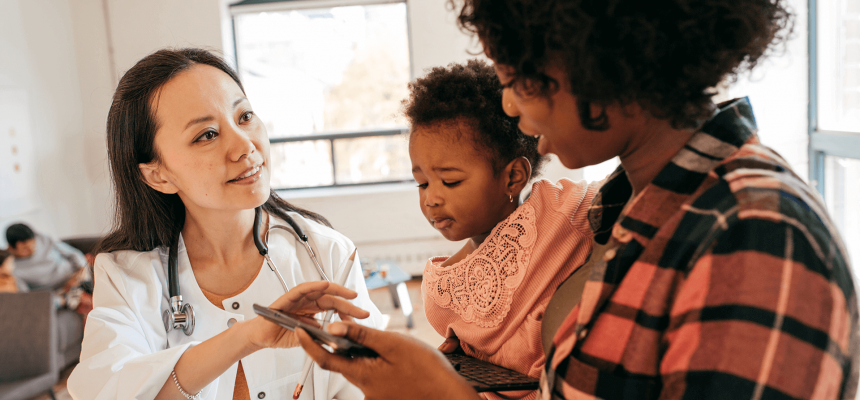 A new documentary is shedding light and calling for action on the epidemic of Black maternal mortality, according to The New York Times.
The documentary, titled "Aftershock", highlights the often-untold stories of these women and explores changes that need to happen both within the medical community and across the country to reduce the high rates of maternal mortality found in communities of color. In the U.S., Black women are three times more likely than white women to die from childbirth.
The inspiration for the film comes from the passing of Shamony Gibson and Amber Rose Isaac. Shamony died 2 weeks after giving birth in October 2019 and Amber died postpartum in April 2020. In addition to featuring stories from both Shamony and Amber's loved ones, "Aftershock" seeks to answer how our health care system in America is still failing Black communities and other communities of color.
"It was really important to us to show how we got here. That this crisis didn't just pop up out of nowhere. It's on a historical continuum that started from 1619, where Black women were devalued and dehumanized. And here we are," said Paula Eiselt, the director of "Aftershock".
One of the main policy recommendations the families of Shamony and Amber would like to see is the passage of the Black Maternal Health Momnibus Act of 2021. According to The New York Times, this bill would be "the greatest investment in maternal health in U.S. history."
CQC applauds "Aftershock" and its effort in raising awareness about maternal health disparities in minority communities and urges Congress to pass components of Rep. Lauren Underwood's Black Maternal Health Momnibus Act to deliver on maternal health care for all mothers in the United States.