Having A Baby? Don't Be Blindsided By The 'Birthday Rule'
By Consumers For Quality Care, on February 4, 2021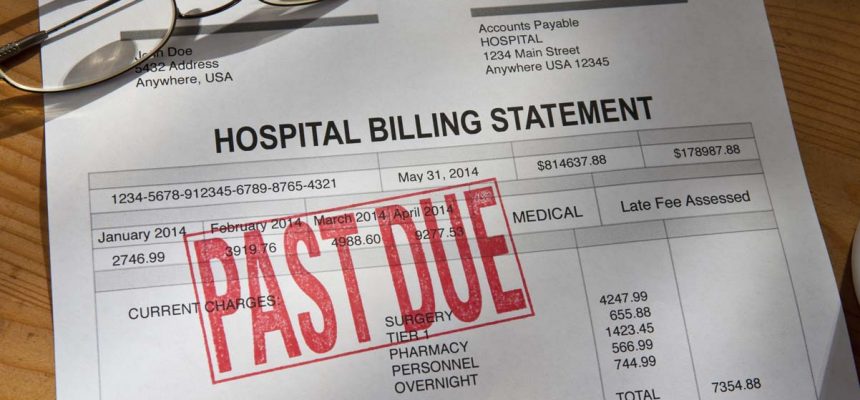 NPR reports on first-time parents caught off guard by the "birthday rule," which often leaves families on the hook for navigating a complicated process and paying for big medical bills.
New parents Kayla and Mikkel Kjelshus had one of the scariest days of their lives on what was supposed to be the happiest. Shortly after their daughter, Charlie, was born, she had complications that caused her oxygen levels to drop and put her at risk for brain damage.
"We had a waiting room filled with family and friends," Mikkel recalls. "To come out and say things aren't well … it was really hard."
Charlie received treatment in a neonatal intensive care unit, and after a positive prognosis she was sent home. Kayla, a nurse practitioner, had decided to put their daughter on her Blue Cross and Blue Shield health care plan since it offered a better rate than her husband's plan, which was out of state and had a higher deductible. But then, the Kjelshus family was hit with the bill.
"We thought, 'This is crazy,'" Mikkel says. "'We have insurance.'"
The Kjelshus family received a bill from HCA Overland Park Regional Medical Center in Kansas with multiple charges totaling $270,951. Unbeknownst to them, Blue Cross and Blue Shield, which had started to pay for Charlie's care, had stopped all payments because of "the birthday rule."
While well-known among insurance experts, "the birthday rule" is unfamiliar to the general public.
The rule spells out that a child who is eligible for coverage under both parents because they have separate plans must take the plan of the parent whose birthday comes first in the calendar year. The other parent's insurance is considered secondary.
For the Kjelshus family, the birthday rule meant that Charlie had to be insured under Mikkel's plan, which was out-of-state and had a deductible of $12,000.
The new parents found out the hard way about the rule. After a year of back-and-forth communication, complaints and phone calls with the insurance provider and their human resource department, they received a statement with a zero balance.
If possible, it is recommended that both parents be on the same health insurance policy to avoid any confusion. Experts also encourage a family to decide if they want to move every member of the family to one plan before a child is born. Parents should also talk to human resources representatives at both of their jobs.