Health System Sues Consumer Over Unpaid Medical Bill She Never Received
By Consumers for Quality Care, on July 5, 2023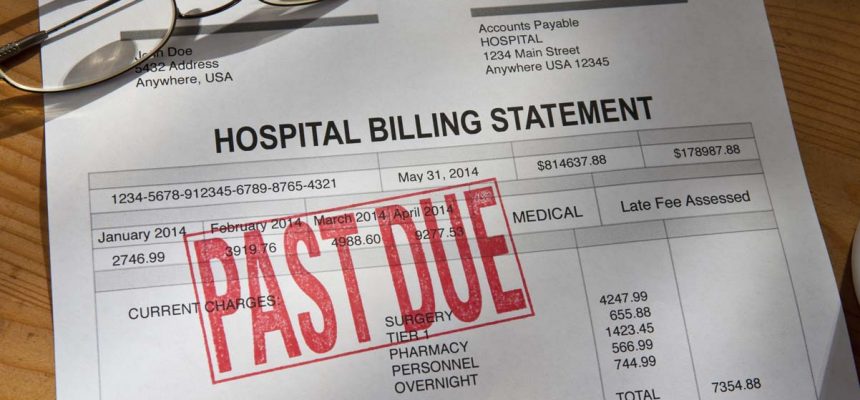 An uninsured consumer, with unstable housing and no permanent address, never received a bill for her emergency gallbladder surgery. Yet two years later, she was served with a lawsuit from the heath system for over $10,000 plus interest, according to KFF Health News.
In 2016, Bethany Birch of Tennessee visited her local emergency room complaining of pain in her diaphragm. It was determined that her gallbladder needed to be removed, which was done successfully. At the time, Birch was uninsured and did not have a place to call home, living with different family members here and there. Birch knew a bill for this surgery was coming, but in the meantime, she avoided seeking care for other emergencies that came up, including a broken finger, asthma attacks, and a sprained ankle, knowing she was unable to afford the cost of these procedures.
More than two years later, Birch was served with a lawsuit from Ballard Health, a health system which had merged with the community hospital where she had originally sought treatment. The total bill came to $11,749.60, which included the gallbladder surgery, a previous visit she could not remember what for, and a court cost. On top of that, the bill had accumulated interest at 7 percent, which as of May 2023 amounted to $2,715.97.
Ballard claims they attempted to reach out to Birch, but Birch said she never received any correspondences. The Affordable Care Act (ACA) requires hospitals to take certain measures to notify consumers of outstanding medical bills before pursuing "extraordinary collection actions," but the law is vague on how to treat consumers like Birch who are living in unstable situations and may be difficult to reach.
Anthony Keck, an Executive Vice President with Ballard, agreed to look at Birch's case, saying that she may have qualified for financial assistance at the time of her surgery, but Birch, who never received any bills for her procedure, was also never made aware of financial assistance options available to her. Keck says since Birch's 2016 surgery, Ballard has updated their policies to help consumers like Birch apply for financial assistance. "If we had had that system in place" back in 2016, Keck said, "this wouldn't have happened."
Ballard Health is a wealthy health system. Last year, they reported $2.3 billion in operating revenue and paid their CEO $2.8 million in 2021. Yet in 2018, they sued more than 6,700 consumers for medical debt.
Birch was put on a payment plan in 2019, but after four years, she struggled to make any dent in her debt, due to not only the amount of the principle, but the interest rate, which is mandated by the courts in Tennessee.
After several months, Birch, working with a patient advocate, was able to settle her debt, and while she now feels relief, she calls it "bittersweet… because I know I'm not the only person who's fallen prey to this. I'm not going to forget that there are other people in my situation, too."
CQC urges federal and state legislators across the nation to crack down on hospitals and collection agencies that continue to use predatory medical debt collection practices, especially on consumers like Birch living in unstable situations. CQC also urges lawmakers to look at capping or even banning certain interest charges on medical debt, which only exacerbate the medical debt crisis. Finally, CQC urges lawmakers and the Biden administration to enact policies that will protect consumers from crushing medical debt in the first place.