HHS Takes Steps To Ensure Safe Nursing Homes
By Consumers for Quality Care, on September 5, 2018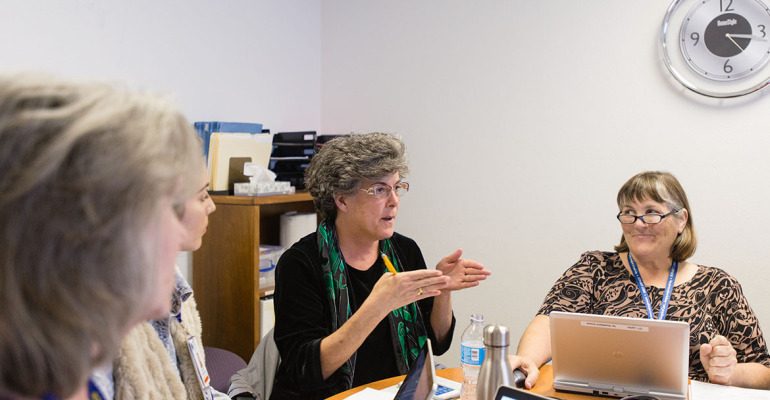 Photo by Heidi de Marco/KHN
The Department of Health and Human Services' inspector general has launched an examination into skilled nursing facilities to ensure they are meeting Medicare's minimum staffing requirements, Kaiser Health News reports. This attempt to ensure that nursing homes provide safe, quality care to patients follows a KHN and New York Times investigation which found that close to 1,400 nursing homes report having fewer nurses on staff than are required.
According to that analysis, thousands of nursing homes had at least one day where a registered nurse was not on duty for 8 hours or more, which goes against Medicare standards. Additionally, the investigation found high volatility in the staffing schedules for certified nursing assistants.
The Office of Inspector General said it would examine the staffing data nursing homes submit to the government through CMS' new system that uses payroll records. That system gives a more accurate view of staffing than the self-reported numbers facilities had provided for nearly a decade.
A spokesperson for the inspector general said that the report would likely be released in late 2019 or 2020. The review is "part of our ongoing review of programs at the department," according to the spokesperson.
Toby Edelman, a senior policy attorney at the Center for Medicare Advocacy, said she hoped the probe would spur CMS to take action against facilities where payroll records show they are leaving residents with insufficient nursing coverage.

"We know registered nurses are critical, and they are finding that they're not there on weekends," Edelman said.
Consumers for Quality Care applauds HHS for taking steps to ensure that consumers at nursing homes are getting quality care at all times.