High Insurance Prices Create Hard Choices For Consumers & Employers Alike
By Consumers For Quality Care, on October 15, 2019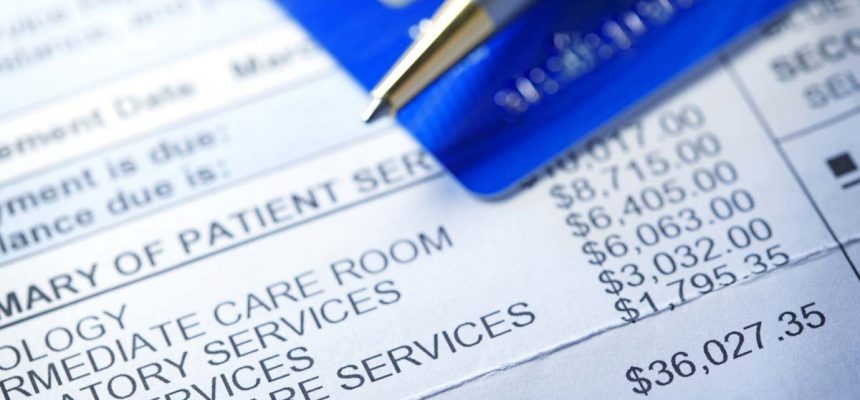 Most would expect that a promotion from working part-time to working full-time would help consumers pay for their health care expenses, especially with the eligibility for employer-sponsored health care. That's just the offer 27-year-old Jessie McCormick received at the small nonprofit she was working for in Washington.
However, according to the New York Times, when McCormick calculated her potential out-of-pocket health care costs, they came to $1,200. At that rate, the expenses were roughly double what she would have left over from her paycheck after rent and utilities. It was too much for McCormick, who has a heart condition.
Instead, she quit her job last summer so her income would be low enough to enroll in Medicaid, which will cover all her medical expenses. "I'm trying to do some side jobs," she said.
While employer based plans remain the main the source of consumers' health insurance, increasing premiums and deductibles are making these plans more unaffordable for consumers. A new study from the Kaiser Family Foundation (KFF) highlights just how expensive the plans are becoming.
The average premium paid by the employer and the employee for a family plan now tops $20,000 a year, with the worker contributing about $6,000, according to the survey. More than a quarter of all covered workers and nearly half of those working for small businesses face an annual deductible of $2,000 or more.
KFF's CEO Drew Altman says that the study shows more attention needs to be given to the cost of insurance. He says that it is consumers who make $25,000 or less a year that are most likely to be priced out of their employer-sponsored health insurance plans.
Consumers who work at employers with a large concentration of low-wage workers pay, on average, $7,000 a year for a family plan. The price is roughly $1,000 less for consumers who work for companies with higher-paid workers.
Only one in three of these workers is enrolled in an employer's plan, about half the rate at better-paying companies. "This is a group that really deserves a lot more attention," Mr. Altman said.
Often, employers are left making hard decisions between increasing employees' premiums or deductibles. Joel Strum, the chief operating officer of the New York College of Podiatric Medicine says that the majority of his employees are on plans that have a $1,000 deductible and require that employees pay roughly 10 percent of their medical bills. The employees, however, have to pay a large share of the premiums – about $950 a month for a couple.
Some employees have quit as a result of having so much taken out of their paycheck and still having to cover some out-of-pocket costs, Mr. Sturm said. "They'd rather be unemployed than have very little take-home pay," he said, adding that Medicaid can seem like a more attractive option.
Instead, other companies have chosen to pass higher deductibles on to their employees. H.A. Cover & Son Lumber covers the bulk of its employees' premiums, paying roughly $16,000 a month for the 11 individuals it covers. The plans, however, come with a $2,500 deductible for an individual, or $5,000 for a family.
The deductible "is higher than we wanted to go," said Marion Cowen, who oversees benefits for the business, but the cost for more comprehensive coverage was prohibitive. "We don't know what we're going to do if it goes up much more," she said.
The study's findings come at a time where consumers, as well as employers, continue to be concerned about the cost of care. Research from Consumers for Quality Care and Ipsos previously found that 88 percent of consumers believe that lowering out-of-pocket costs should be a top priority for national lawmakers.