Hospitals Make Big Profit Off Of Low Cost Items
By Consumers for Quality Care, on May 17, 2018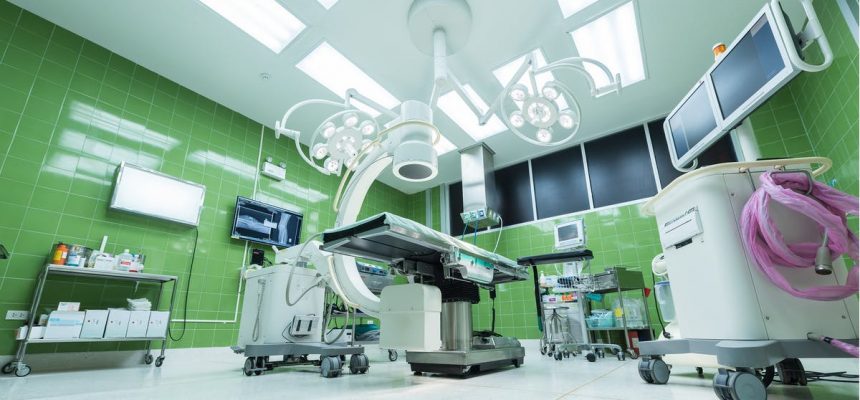 A woman in Oklahoma was charged $15,075 for four screws in her foot.
In 2017, Sherry Young had surgery on her shoulder and foot at Oklahoma University Medical Center. Her insurer, BlueCross BlueShield of Oklahoma originally balked at paying her $115,000 bill for the surgeries. As a result, Young examined her bill to determine why it was so high, according to Kaiser Health News.
She was floored by the price of the screws, each of which cost more than a high-end computer.

"Unless the metal [was] mined on an asteroid, I do not know why it should cost that amount," Young said.
In reality, hospitals are marking up the materials to make huge profits of up to 1,150 percent.
John Schmieding, senior vice president and general counsel for Arthrex, declined to tell Kaiser Health News exactly how much his company charges hospitals for the type of screws implanted in Young's foot. But he did offer ballpark figures: "Our sale price for screws used in foot and ankle procedures would be below $300 per screw, with the most expensive around $1,000."

As for what the hospital charges, Schmieding said, "We do not direct or control how a facility bills for their procedure." Based on the numbers Schmieding provided, the hospital markup on Young's screws could range from roughly 275 percent to upward of 1,150 percent.
In addition to the screws, Young was charged very high prices for tools that are reusable once they are sterilized.
Screws weren't the only expensive devices figuring into Young's bill. A drill bit, used for making holes in bone, carried a charge of $4,265; a tool for removing and cauterizing tissue was $5,047; a saw blade, $619.

While screws can be used only once, there's no reason that other surgical equipment, such as saw blades, should be disposable,
Rickert said. Hospitals routinely sterilize tools such as scalpels and scissors, then use them again.
Eventually, BlueCross BlueShield of Oklahoma covered the surgery and asserted it had never actually denied the claim.