Hundreds of Hospitals Found Taking Legal Action Against Consumers to Collect Medical Debt
By Consumers for Quality Care, on January 18, 2023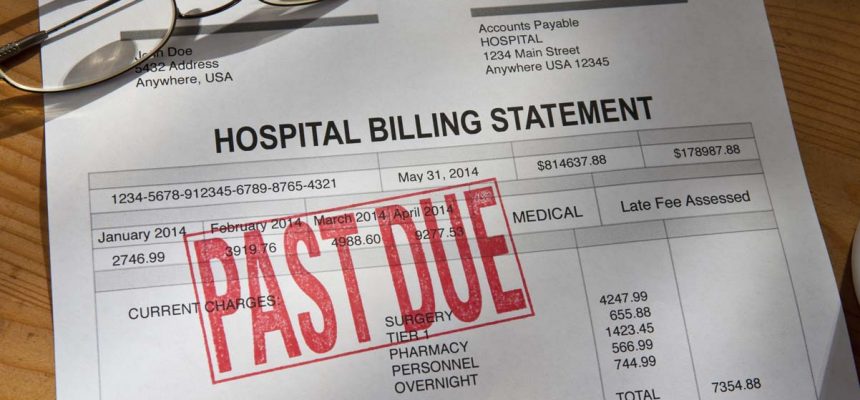 Hundreds of U.S. hospitals are continuing to implement predatory tactics that aggressively pursue consumers with medical debt, according to a KNH investigation.
Hospitals across the country are using tactics such as lawsuits, selling patient accounts to debt buyers, and reporting patients to credit rating agencies in an effort to collect outstanding medical debt.
The KHN investigation found that more than two thirds of hospitals sue patients or take other forms of legal action, such as garnishing wages or placing liens on property, to collect outstanding medical debt.
These tactics can have devastating consequences for consumers, such as negatively impacting their credit score or ability to rent an apartment, buy a car, or get a job.
Tracy Douglas, a consumer attorney with Bet Tzedek Legal Services said, "People don't know what's going to happen to them. It can be terrifying." One woman Douglas worked with was terrified of applying for financial assistance from a hospital for fear that the hospital would seize her home if she couldn't pay.
The investigation also found that many hospitals fail to disclose financial aid programs available to those who need it. Furthermore, an alarmingly low amount of charity care was found to be provided, particularly among nonprofit hospitals, despite the financial benefits nonprofit hospitals gain from their tax-exempt status.
These predatory medical debt collection tactics are especially troubling, particularly among vulnerable populations. CQC urges providers and lawmakers across the nation to put an end to these sorts of predatory hospital collection practices. In the same vein, CQC urges nonprofit hospitals to hold up their end of the bargain to better serve their communities by providing charity care to those who need it and provide greater transparency of financial eligibility requirements for consumers.