Husband of Woman Who Died from Childbirth Speaks Out About Black Maternal Health
By Consumers for Quality Care, on October 12, 2022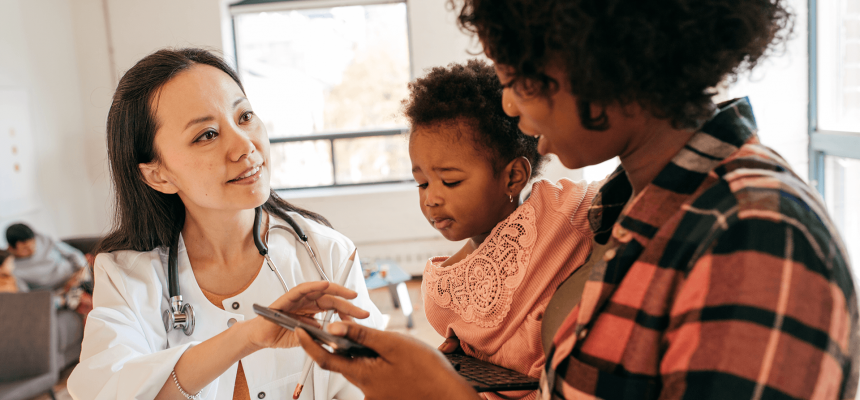 The husband of a woman who died after a C-section is speaking out about Black maternal health while raising his children as a single father.
According to People, Charles Johnson lost his wife, Kira, just hours after the birth of their second child in 2016. The CDC says at least 861 women died of maternal causes in the United States in 2020. Black women are nearly three times more likely to die in childbirth or from childbirth complications than white women.
Kira began experiencing post-partum complications after delivery, including "clear signs" of internal hemorrhaging. After midnight, she was finally taken to the operating room. "And that was the last time I saw my wife alive," Johnson said.
Johnson is currently suing the hospital and doctors, believing that racial disparities found in our health care system ultimately contributed to her death. "It was the manner in which they delayed and denied and allowed her to bleed for hours that led to her death," he said.
In 2017, Johnson founded the nonprofit, 4Kira4Moms, with a mission of ending preventable maternal mortality. His testimony before Congress on the importance of state maternal mortality review committees helped pass the Preventing Maternal Deaths Act in 2018.
"There's nothing I can do to bring Kira back," Johnson said at the March for Moms in 2018. "But what I can do, and the highest honor and tribute that I can pay to my wife, is to fight as hard as I possibly can whenever I can to make sure that we send mothers home with their babies."
CQC is encouraged by efforts to raise awareness about the maternal mortality crisis, particularly in minority communities. CQC urges Congress and the Biden administration to work together to end America's maternal health care crisis once and for all.